Get ready to be Fit and healthy through Life Fitness Pro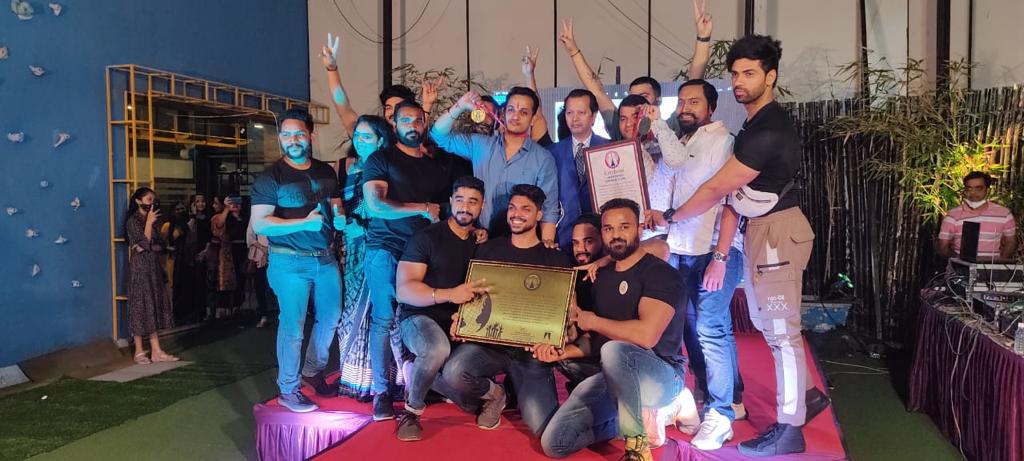 India's Largest Gym Life Fitness Pro has inaugurated in Ahmedabad
January 20th 2021, Ahmedabad: After month's stuck indoors, it's time to make resolutions of staying fit in the year 2021. LIFE FITNESS PRO at Shahibaugh, Ahmedabad, Gujarat is launched 365 days biggest and most luxurious gym in India founded by Mr. Ajay Kadam and is spread over 31,000 sq. ft area having state of the art equipment with 150+ stations 1000+ unique Gym equipment and have facilities to accommodate 500+ people at a time with 1000+ drill exercise and set a New Record on 20th Januaryat Shabibaugh, Ahmedabad, Gujrat, India. Life Fitness Pro also supported the "Fit India" movement which is a nationwide movement in India to encourage people to remain healthy and fit by including physical activities ans sports in their daily life was launched by Hon. Prime Minister of India Narendra Modi in the year 2019.
When a person joins a gym, he/she thinks that they should get enough time and want to access as much as they can while training. At Life Fitness Pro there is plenty of services plus quality that will be provided. There are personal training studios, open Cross fit area, group class's studio, juice bar, facilities like Steam, Shower and locker rooms.
Col. Avneesh Pandey, Life Fitness Pro, said 'We at Life Fitness Pro, are not only the largest Gym in India but a responsible one too. Our mission is to offer a method for weight loss that works, which is customized for you by our metabolic physian and his team. Our vision is to train people with our evidence based scientific methods and take our nation to fit and healthy'.
Mr. Suraj Khati, Life Fitness Pro, said 'we at Life Fitness Pro provide best services and quality to our clients. There is 150 station, we have certified trainers and professional from Mumbai'.
Life fitness Pro is going to become an academy where they are going to give a new support for trainers by certifying them and giving them job opportunities with right knowledge. There will be open competitions for fitness in which anyone can participate, also indoor competitions will be held. Life Fitness Pro awarded Miss Queen of Ahmedabad and Mrs. Queen of Ahmedabad, fitness heroes and to the gym trainers who were giving training through online classes.
Life Fitness Pro has received World Record India for the largest gym in India. They are nominated for Asia World book of Record and Limca World of Record.