From the Pitch to the Screen: Ac Milan's Official Streamer Lorenzo Galleani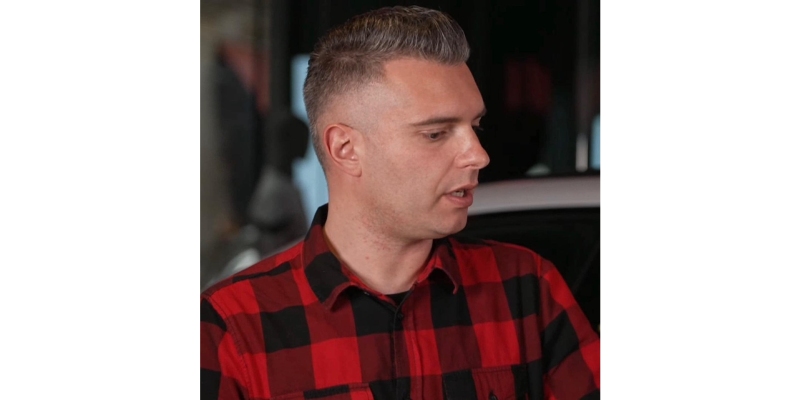 Lorenzo Lollo speaks to more than 1.3 million followers on the official AC Milan channel will begin streaming the games of the world-famous soccer club Ac Milan! The streamer said that he was thrilled to get such an opportunity and that he hopes to share his love of the beautiful game with all his fans. Stay tuned, because it's not just football fans who can expect an exciting new addition to the sports streaming space.
Besides being a milanist, his father is also a guitarist, and his mother sings. His voice is only suited to soccer. From there, everything started, with a computer and his parents' musical heritage. After touring Italy with a metal band more than 20 years ago, he wrote songs and lyrics for other artists, until today when he is both an author of shows and programs and a streamer for AC Milan.
His father took him to San Siro Stadium when he was 6 years old and since then his love has never decreased. At 40 years old he became an even more passionate fan. He decided to become an official streamer of AC Milan in order to share with all his friends and followers a different view on what happens inside and outside San Siro Stadium. He's now one of the most famous AC Milan Streamers in Italy. And completed more than 300 broadcasts Within few years.
On his personal channel on youtube, There are almost 20 000 subscribers on Lollo I Milanisti Official, a YouTube channel devoted to AC Milan. This channel has been watched 30+ million times. In addition to YouTube, he also live streams on Twitch! He has been streaming online games for a long time and knows how to entertain viewers and make them feel comfortable. People are attracted to him because of his abilities and sense of humor. He is skilled at enticing viewers and making them feel at ease while they watch him on youtube because of his experience and hard work. You may follow him on Facebook, Twitter, or Instagram if you want to see him, or you can subscribe to his channel.
Lorenzo Lollo Galleani contacts:
www.lorenzolollo.it
Instagram – @lorenzo_lollomusic
Twitter – @lorenzo_lollo11