Fox in the Field: Where Ambiance Meets Excellence in Bangalore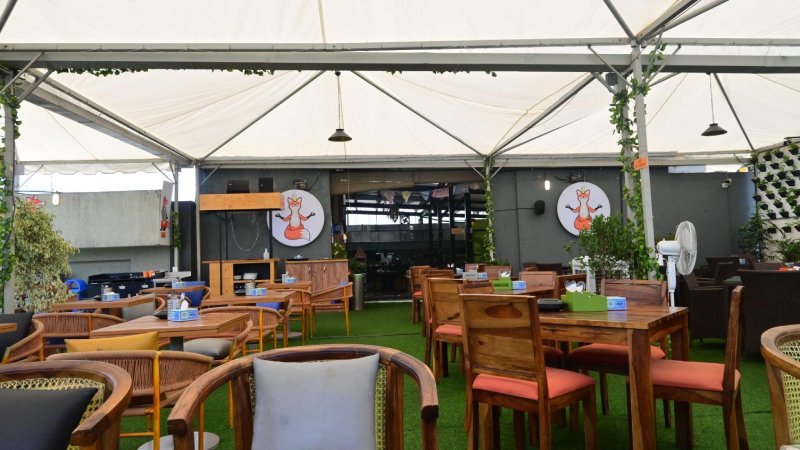 Fox in the Field, a renowned destination in Bangalore's culinary scene, continues to redefine dining experiences with its unmatched ambiance that captivates the senses and leaves a lasting impression on guests.
Nestled in the heart of Whitefield, Fox in the Field boasts a distinctive charm that sets it apart from the rest. From the moment you step in, you are transported to a world of warmth, elegance, and unparalleled hospitality.
The ambiance at Fox in the Field is carefully curated to create an inviting and comfortable space for guests to unwind, socialize, and indulge in the culinary delights on offer. Every corner exudes an atmosphere that is both sophisticated and relaxed, striking the perfect balance for an unforgettable dining experience.
The stunning interior design showcases a harmonious blend of contemporary elements with rustic touches, creating an ambiance that is stylish yet inviting. The thoughtfully chosen lighting, plush seating, and tasteful decor elements come together to create a visually captivating space that is pleasing to the eye.
As you step onto the rooftop terrace, you are greeted with breathtaking views of the city skyline, adding an extra layer of enchantment to your dining experience. Whether it's a romantic dinner under the stars or a lively gathering with friends, the rooftop terrace provides the perfect backdrop for memorable moments.
Indulge in the finest flavors and textures as you explore the menu filled with tantalizing delights. From succulent grilled meats to flavorful vegetarian dishes, each creation is a masterpiece on its own. Complement your meal with a selection of handcrafted cocktails or choose from a range of signature brews from the microbrewery, ensuring a truly immersive culinary journey.
Moreover, Fox in the Field offers specialized spaces for corporate and private events, accommodating a wide range of occasions. From intimate gatherings to grand celebrations, their dedicated event spaces ensure that every event is executed flawlessly, leaving guests impressed and delighted.
Don't just take our word for it. Fox in the Field has garnered praise and accolades for its exceptional ambiance, earning a reputation as one of Bangalore's top dining destinations.
Discover the unparalleled ambiance that awaits you at Fox in the Field and embark on a culinary journey like no other. Experience the perfect fusion of taste, style, and ambiance that will leave you craving for more.