Ferozpuria humanity club is helping the world, one act of kindness at a time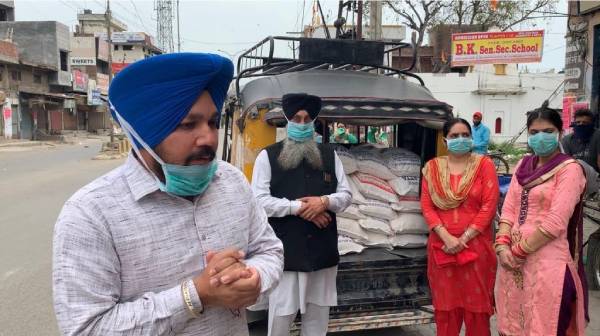 "Kindness doesn't cost a lot, just the intent is enough", says the founder of Ferozpuria Humanity club. In an era, where every effort is met with skepticism due to the wrongdoings of scrupulous people, Ferozpuria humanity club is touching many lives. Founded on the principles of honesty and service, the club keeps up to its promises. People are sick of organizations promising the world in the name of charity and not delivering anything in reality. Ferozpuria humanity club has brought about a refreshing change.
The non-profit philanthropic organization was founded in Punjab in 2020 and has the teachings of Sikhism at its core. The vision of the organization is to create a positive impact on the lives of people struggling with the after-effects of natural calamities. They believe that the world is one united community and their goal is to be helpful to the community members. The people of the club had been contributing to the society long before they got registered. They never expected any recognition or appreciation for the same.
When they got registered in 2020, the first challenge they came across was the covid-19 pandemic. They took up this challenge as an opportunity to serve. Over these months, Ferozpuria humanity club has helped distressed people with food, grocery, medicines, and hospital expenses. They also pay special attention to the farmers. The founding members strongly believe that farmers are the backbone of the country and they must not struggle with anything. They help farmers with de-fencing and re-fencing in their farms, fundraising for necessary tasks, debris removal, etc. They ensure that those who keep our plates full should not go to bed on an empty tummy. After disasters, farmers struggle a lot to get things back to normal and Ferozpuria humanity club helps to expedite this process for them.
Apart from these efforts, the members of the club have also been striving to reduce instances of trafficking and working hard to alleviate poverty. Their commitment to people service reflects in their efforts for all sections of society. These efforts include exposing illegal orphanages and rescuing children, spreading awareness about the evils of child marriage and child labor, and helping people in rural areas with their issues.
They have a dedicated set of people who work on spreading awareness in whatever way possible. This is because they believe that action is easier if people are convinced about how it can change their life.
We must all follow the footsteps of Ferozpuria club and come up with more service-centered initiatives. We hope Ferozpuria club succeeds in its endeavors and continue to be as kind as they are.