" Fat2fit " a book of transformation is coming soon by Abhishek Kumar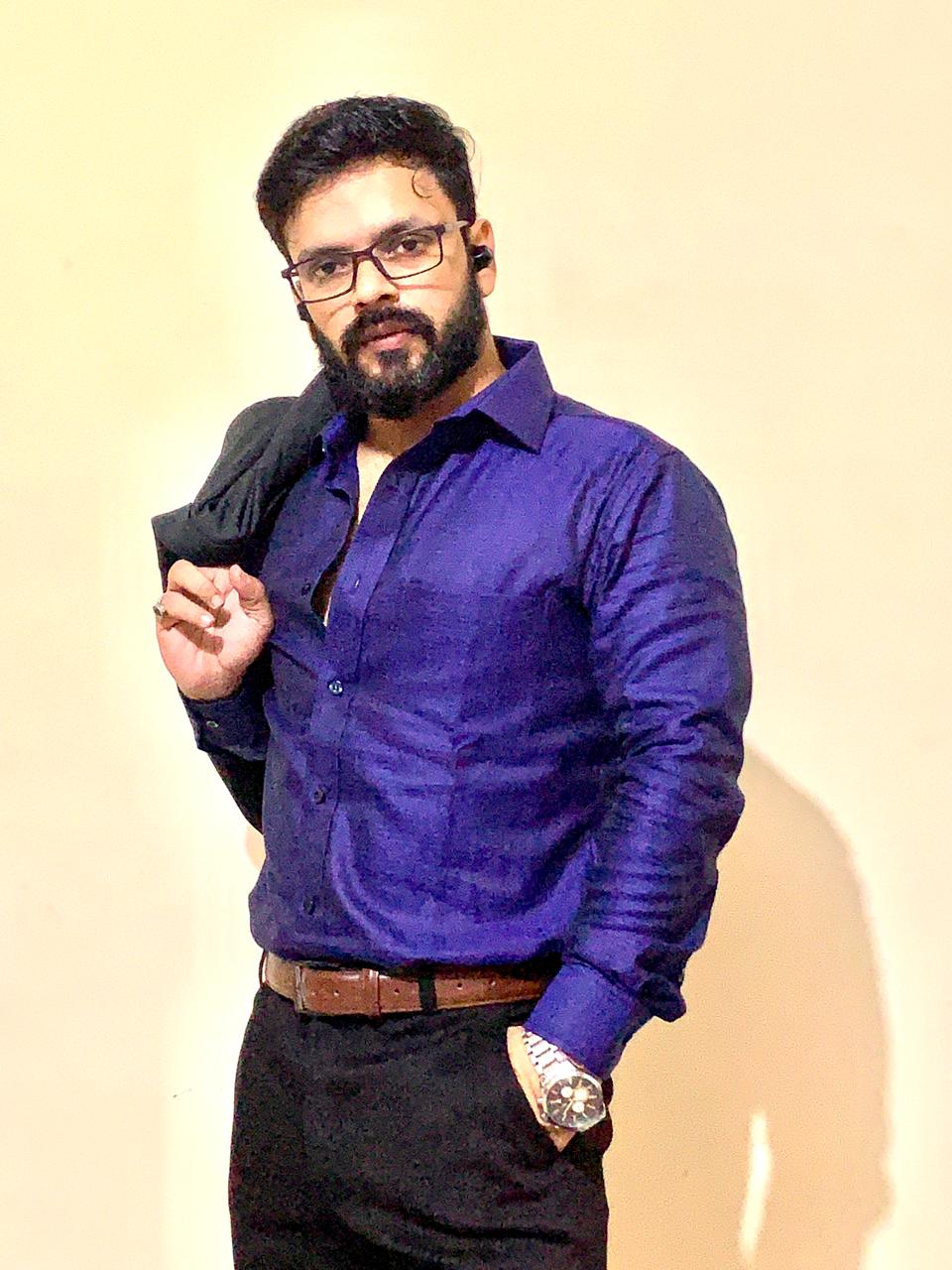 Hello Everyone,
After doing my own transformation and my younger sister's transformation, we both have started working with many other people also, some of them really got good results.
And after that my crime partner my sister has suggested working on something to keep people healthy.
So we both have taken a decision to launch our own fitness platform NAGA Fitness.com.
We are coming up with the website of NAGA Fitness.com very soon.
We are in plan to launch a home workout app NAGA Fitness.com for the needy one.
We are working on a fitness book Fat2Fit by Abhishek Kumar (NAGA Fitness.Com).
Going Forward I would request you to read what Gandhi Ji's point of view towards living life was.
"Live as if you were to die tomorrow. Learn as if you were to live forever."
This is one of the most inspirational from Gandhi that can change one's life. The meaning behind this quote is don't be afraid to live life and try something new, let life be the reason you are living. Gandhi points out that life is something you live to the fullness and learn throughout it. Being afraid to live and learn in life is not something a person should be doing. "Live as if you were to die tomorrow." pushes people to do things in life they always wanted to do because their life is almost up and "Learn as if you were to live forever." learning since you can live forever is the most important in life if you decide to live forever. Learning is not something you get bored of, rather it is something you take in. Gandhi chooses the words "die tomorrow" and "live forever" to allow people to pretend there is no tomorrow and that you should do what you wanted in life and living forever is the opportunity to learn throughout the years you live. You will never run out of things to learn if you were to live forever.
Idea Behind NAGA Fitness:-
Fitness is altogether a journey towards starting or leaving a fit lifestyle, it includes many things it's a universe. The concept of starting NAGA fitness.com was a result of that, first I have transformed myself into few more people than socially connected people approached for the same once they start getting results. Some of them motivate me to launch my fitness platform to help people in mass.
Naga Consist of – Nutrition, Attempt, Goal, and Actions.
Nutrition:-As the name suggests, 'nutrition' includes in itself' nutrients' which can be broadly classified as carbohydrates, proteins, fats, vitamins, minerals, roughage, and water. A balanced amount of these nutrients in the right proportions constitute a healthy diet. The words' balanced' and 'right proportions' mentioned previously are key to life when it comes to consuming nutrients.
Attempt: – An attempt is something itself saying that you are going to perform some very tough tasks. For that, you need to plan some things and without proper planning, you will not achieve anything.
Goal: – Settings' goal is important for any transformation. Let's understand is details about settings goals in any bodyweight transformation. Fitness goals are important on several counts. They hold us accountable, expand our definition of possible, and encourage us to push through temporary discomfort for longer-lasting change. But figuring out how to set fitness goals you'll want to attain can be part art, part science. Experts say a good fitness goal can be "your North Star when you have bad days,"
Action: – Whatever you have planned to make it work now, the action so let's understand action from NAGA point of view. Making an action plan each week can help you plan specific steps for getting more exercise and prepare for things that might get in your way. Your action plan should be something you want to do, not something you think you should do. Make your plan realistic and action-specific. Make your plan something you can continue to do or build on overtime.
Why NAGA?
As an online fitness trainer or institution, we think that a good online fitness should have a proper and well-designed fitness plan and program for their client. And with a well-experienced team of a trainer. So we believe and commit below points that we are going to provide these services for sure.
How to Select Online Coach for the workout: – Having a personal trainer around is almost a luxury for a common man who cannot shell out thousands every month on fitness coaching. Hence, a lot of people are ready to give online fitness training a try. Seeking a personal trainer online opens an array of benefits for you including cost-effective training, flexible workout hours, personalization, routines that match your pace, etc. With all this in mind, we have launched our trending online fitness training platform training. NAGA Fitness.com.
Your Fitness Goal:-
You will never be able to find the correct answers to your fitness requirements if you are not sure about your result. You need to understand very clearly what your aim behind finding a personal trainer is. Are you aiming for weight loss or muscle gain? Do you want a lean body or a muscular physique? You need to be sure of what you need from your fitness routine. Once you know this, you can begin your search for a trainer that can assist you in the best possible way.
Know the training Types:-
Exercising or Gyming are pretty vague terms. There are numerous types of exercises available capable of meeting your fitness requirements. Gyming, aerobics, yoga, Zumba, cross-fit, etc. are different forms of routines that are widely followed. If you have a little knowledge about these then narrow down the type of exercise or training you want to undertake.
Search and Research:-
Looking for an online trainer can be quite tricky and at times tiring too. However, it is always better to take sufficient time and precautions in doing this rather than settling down for someone incapable. Whenever, you come across a trainer whom you would want to work out with, first of all, check his/her qualification. Ensure that the trainer holds some sort of certification or degree in health and fitness
Specialty v/s Goal:-
Every coach has some specialty like weight loss or gain, bodybuilding, sports physique, aerobics, cross-fit, post-injury workout, post-pregnancy sessions, etc. A trainer might specialize in more than one field. What's important here is to see that his specialty matches your goal.
Website Analysis:-
The link between your trainer and you will be his website. It is through the website that he will deliver your workout routines, your diet chart. Do not go for a website that provides instructions as written matter. You will not be able to perform a routine simply by reading the instructions.
Payment and Service:-
Since this is online training; you will be making online payments as well. See whether the payment gateway is secured or not. Go for the websites that give you some flexibility when it comes to making payments. This reduces the chances of it being a fraud.
Trainers Availability:-
It is important to see that your trainer has some sort of process in place through which he can address your concerns and answer your doubts. The website should have contact information so that you can get timely solutions.
Elaborative processes: – Keep an eye on the registration process. A good trainer will seek as many details as possible from you right in the beginning so that your workout and diet plans can be made to suit your needs. If the trainer is not keen on knowing about health history and requirements then it is safe to assume that he is not serious about being an instructor.
So We at Naga provide all the above services.
By Fat2Fit Abhishek Kumar (NAGA Fitness.Com).