Experienced Business Consultant Mohammad Hamzah Ahmed – Guiding Emerging Entrepreneurs to Succeed in the Middle East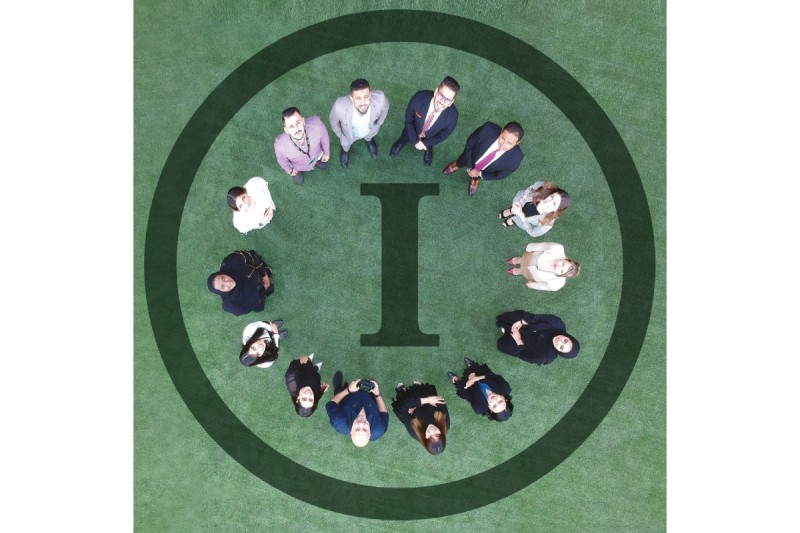 Entrepreneurs create new businesses by utilizing limited resources while taking risks to generate profits. Entrepreneurs may develop a company based on an existing idea while changing the business or marketing process and developing new products and services by generating novel ideas. Thousands of people create startups hoping to make profits and transform their small firms into business empires by reaching millions of consumers worldwide. However, only a few have the capability or expertise to establish a company that sustains the test of time and grows from a small startup to a large-scale multinational corporation. Experience plays a primary role in creating a company because it provides the necessary knowledge and expertise for running a business successfully. However, not all individuals have the experience and skills to develop a company and only have an idea and method for running a business creating the need for business consultants.
Business consultants are experienced professionals who utilize their expertise and skills to offer consultancy and advice to others for solving problems or issues. Consultants typically provide their expertise to individuals and organizations for various business activities, including establishing new companies, increasing revenues, developing new products or services, and expanding into new markets. Consultants perform several tasks based on their skills and experience for clients. Some main activities include developing strategic business plans, developing or implementing business processes, conducting research, managing projects, offering advice on various issues, and providing guidance on establishing a new company. Some entrepreneurs may perceive that they do not require professional assistance or advice for setting up or running a company. However, business consultants are essential for providing industry insights and guidance regarding particular markets and regions. Mohammad Hamzah Ahmed is a prominent business consultant guiding individuals in establishing companies in Dubai and the United Arab Emirates.
Mohammad Hamzah Ahmed is a prominent entrepreneur in the United Arab Emirates, helping individuals and companies navigate the legal and regulatory complexities of business in the UAE. Hamzah Ahmed is the founder and CEO of ITQAN Corporate Services, a company dedicated to helping local and foreign individuals and companies create legal companies in Dubai and other parts of the United Arab Emirates. ITQAN is a dedicated business setup and growth organization helping entrepreneurs and investors make and develop their companies in the UAE. The company provides support from the initial phases of security approval to all stages necessary for legally establishing and running a company in the UAE. A lifelong businessperson and entrepreneur, Ahmed knew the challenges entrepreneurs and investors face in a new and foreign location. He founded ITQAN to help investors establish and manage their companies in the United Arab Emirates while adhering to the regulations and mitigating risks or issues of working in a new environment.
The chairman and CEO of ITQAN Corporate Services founded the company because he knew the challenges of creating and managing a new company. Hamzah Ahmed also understood the challenges of developing a business in Dubai due to the linguistic and cultural barriers despite the government's policy to simplify the process for foreigners. Ahmed worked in multiple countries, including Yemen, Saudi Arabia, and the United Arab Emirates. He knew the challenges of working in a foreign country and the potential problems an entrepreneur or investor could face. The rationale and motivation to establish the business setup company were to provide a platform for local and foreign investors and entrepreneurs to create and operate their businesses in UAE without any hurdles. The prominent businessperson acquired substantial professional experience working in his father's company.
Hamzah Ahmed started working in the family business at a young age when most children his age were having fun with their friends. He spent several years in his father's company in various leadership and management roles. Ahmed was born in Aden, Yemen, and completed his early education in his hometown. He also started working in his father's company during his youth rather than engaging in other activities. Hamzah managed several operational aspects while working in six different locations. The young businessperson also enrolled in the bachelor of engineering at the University of Aden in 2000. Ahmed managed over 55 employees while studying for his electrical and computer engineering bachelor's degree. He continued working in the family business for another four years after graduating with a bachelor's degree in 2004. Hamzah Ahmed later worked for the Fawaz Alhokair Group in Saudi Arabia for about four years before establishing ITQAN in the UAE in 2018. The experienced business consultant established the company to guide emerging entrepreneurs to succeed in the Middle East.