Everything to Know About Piggy Bankers, Next Big Thing in Blockchain for NFTs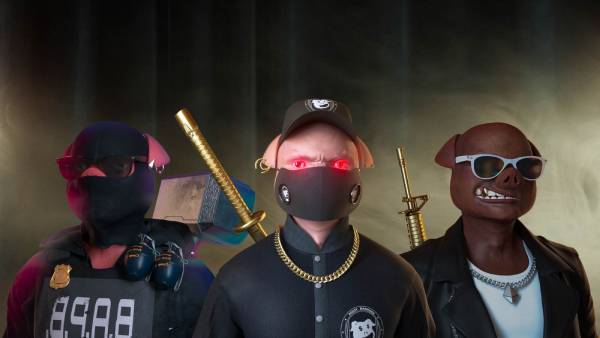 Over the past decade, non-fungible tokens, aka NFTs, have gained a lot of prominence. To the uninitiated, NFTs are a unique digital asset that only belong to the person who owns them on the blockchain. The digital asset can be any artwork, music, video, etc. Joining the latest trend are Piggy Bankers, who are all set to dominate the digital market. They are a distinct collection of exclusive and unique Robber Pigs NFTs.
Every Piggy Banker is based on over 200 handcrafted and well-designed traits. These NFTs are stored as ERC-721 tokens on the Ethereum blockchain and hosted on IPFS. The collections of these Piggy Bankers are designed in 3D state-of-the-art 8k resolution.
Whoever becomes a member of Piggy Bankers will get NFTs for exquisite art. The collection of art this company possesses is made by one of the most talented 3D designers who belongs to the Illumination animation studio. The skilled designer is known for their artistic contribution to popular movies like Iron Man, Star Wars, Minion, Despicable Me, and others. The artist, Lucien Busca, is currently working for some huge production houses and digital platforms like Disney, Universal, Netflix, and several others.
The team behind such an interesting idea, 'Piggy Bankers', are also very creative. It is a group of experienced entrepreneurs, blockchain professionals, artists, and several senior marketing specialists. The team shares in a statement, "Our commitment as a unique team in this incredible project goes beyond a successful sale, but towards the creation of a unified community around a product that is appreciated and of which it takes full advantage."
Every member of Piggy Bankers, called Pig, will get some exclusive benefits. A Decentralised Autonomous organisation will lead and unify all the Pigs around the $BACOIN. These $BACION will help every member to stake their NFTs and use them in the Metaverse. Once you become a member/Pig, you will find out what benefits or collections are in the Metaverse.
Follow Piggy Bankers' online to stay updated with the latest information:
https://twitter.com/piggybankersNFT
https://discord.com/invite/piggybankers
https://www.instagram.com/piggybankersnft/