Eshaan Sahney – The Upcoming Super Star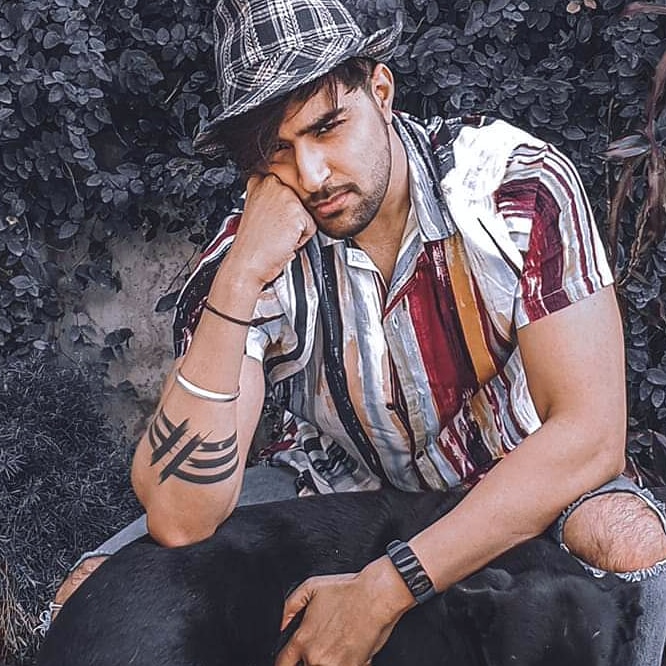 Eshaan Sahney has really worked hard to achieve what he is now. Before being a singer , he has worked with many punjabi Singers as a background singer and as a sound technician. In an interview, he recalled how he used to run here and there just to meet certain music directors , lyricists and music labels. He told us how he used to look upto the celebrities and always wanted to be like them . He have always had an interest in singing since his childhood that's why he chose this career . One he went to T-Series with his uncle at the opening of their new institute . He was requested to sing a song by some seniors members of T-SERIES. As soon as he sang the song, everyone was surprised to hear his voice and immediately T-series asked him if he would release his song with the Music Industry Giant . T-SERIES owner , Tulsi Kumar ji was so impressed to hear his voice and soon he released his Debut Song GORA MUKHDA with T-series which became an instant hit and won millions of hearts and he gathered wishes from all across the world .
After his second song Teri Saun , Eshaan Sahney a serious back injury and had been in hospital and rehab for several months . It was like Rehab was his second home . As he recovered , he lost his extremely fit physique and gained quite a lot of weight. Then it took him one and a half year to get that Perfectly Chisseled Greek God look which was required to shoot his 3rd music video . His physique and transformation was so amazing that even celebrities like Hrithik Roshan , Salil Ankola (Actor/Cricktet) , Sudhanshu Pandey (Actor) and lots of other Singers & Actors couldn't stop themselves and sent his best wishes to him . He is doing many bollywood projects which will be coming into play very soon .