Entrepreneur Mo Abedin Is Promoting Talented Chefs Through Saucebeast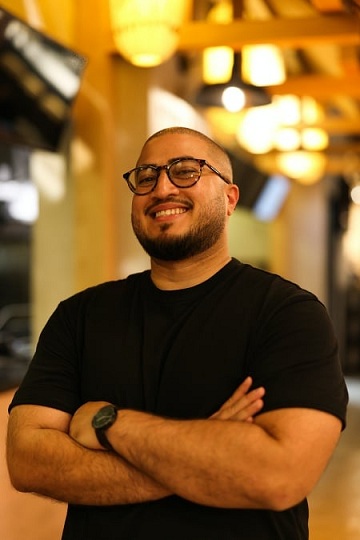 Anyone who likes to cook loves to get creative in the kitchen. That's why SAUCEBEAST is the new favorite of foodies everywhere. Developed by chef and content creator Mo Abedin, SAUCEBEAST is a unique platform for food-lovers. It showcases unique food dishes as well as talented chefs from across the United Arab Emirates.
Abedin runs SAUCEBEAST with his wife, Nina. Together they have one goal: to create a place where talented chefs and restaurants serving up truly incredible food across UAE can be featured and celebrated. According to Abedin, a lot of gifted cooks go unrecognized for their efforts. This is despite the fact that food is integral to culture and community. Many chefs and home cooks are pillars of their neighborhoods, and Abedin wants to be able to tell their stories. SAUCEBEAST features short unique dish sampling, food educaiton, restaurant tours, chef interviews, and plenty of food content. What foodies like about the content, though, is Abedin's passion for food, sense of humor, and his ability to connect with his interviewees.
For Abedin, restaurant life runs in his blood. His mother is a lifelong cook and head chef of the restaurant they own together, called Sticky Rice. Sticky Rice features traditional Thai cuisine in Dubai and has developed a cult following in since it opened 2 years ago. It is known for dishes like Tom Yum Soup, made with creamy coconut milk and seafood. Another favorite is their Pad Talay, which is sweet corn and seafood thrown into a wok with chili jam and holy basil.
Abedin's mother is affectionately called "Mama" around the restaurant. Sticky Rice is praised for its home-cooking style and creative recipes thanks to her deft hand. Growing up with that influence, Abedin has always wanted to share the stories behind talented home cooks. He has also established himself as an successful creative, designing several comic books. A natural storyteller, this creative skill set has helped him put together content for SAUCEBEAST.
We all know a home cook who likes to explore new flavors. When you can't travel to different parts of the world to explore the art of cuisine, engaging video content is a lifesaver. SAUCEBEAST offers an insight into unique dishes from many different cultures, inspiration, and the intricate backstories behind all of our favorite chefs in the UAE.