Entrepreneur and Rapper, Raja Mukherjee and Master of ceremonies Sangeeta Singh host Double Trouble a show for the youth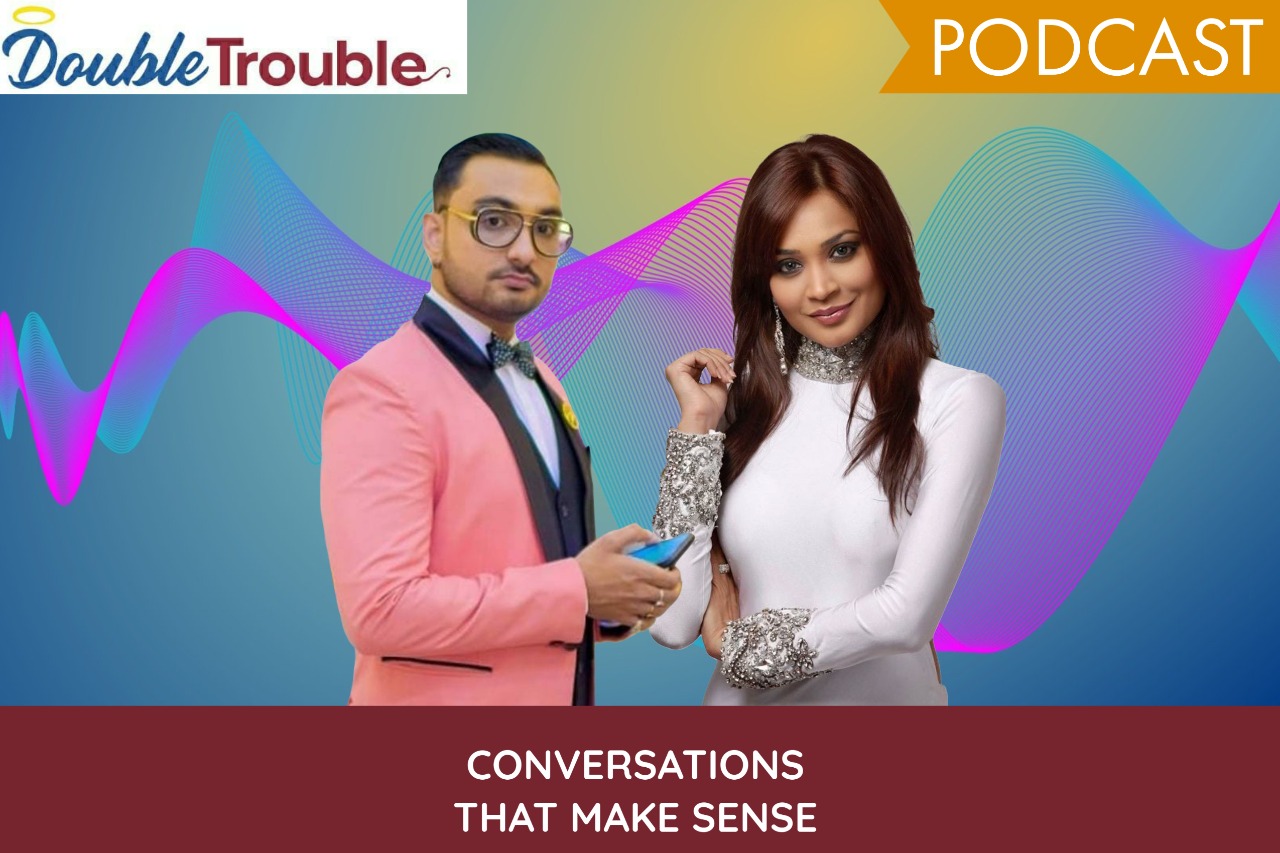 Social media has become an important weapon used for the propagation of ideas; Millenials are using different platforms to influence others. There are both pros and cons of this process when used irresponsibly the effects can be disturbing and devastating. Podcasting is one of Raja Mukherjee's hobbies, he also has a show called Double Trouble that discusses important topics, things youth are curious about. He talks about the pros and cons of various topics ranging from the end of 9-5 culture vs work from home, Traditional media vs social media, and coming up next is an inorganic and organic food market, whether or not organic fruits and vegetables are healthy for humans and what the exact benefits of organic products are. Along with his co-host Sangeeta, Raja also talks about how YouTubers are taking it upon them to educate people regarding different things on his show Double Trouble. Sangeeta is known for her vast experience in traveling; she has been a master of ceremonies for 18 years and enjoys reading and reciting poems. He has a fun way of explaining things, and the audience loves his style and way of work. Raja has a huge fan following on all his social media accounts.
Raja Mukherjee says that 2020 has been a challenging year and now more than ever, people should be aware of the things going on around them, be it social, political, or economical agendas. Raja has taken up the responsibility to help young people understand the dynamicity of this world through his show Double Trouble. This is a part of cut the crop media a new-age content channel on YouTube and Instagram, each episode is about 30 minutes long and extremely entertaining. Raja Mukherjee envisions keeping the audience hooked while educating them about important agendas. Sangeeta adds to the charm of every episode by sharing her insights about different things.
Raja Mukherjee, also known as Raja RME has become the voice of the youth. He was recently honored as 'The Most Stylist Emcee Of India' at BW Applause Awards And Conclave 2020. This young entrepreneur started rapping in 2005 and uses his skills to spread awareness regarding different topics like Corona Virus, the feud between India and China, the World Economy, and the power that influencers and Youtubers hold. Raja Mukherjee started his hosting career professionally in the year 2013 and since then he has been experimenting with his creative and entertainment skills. He is considered to be the first host who customizes his tracks for different brands and companies. Raja has come a long way in his journey and wishes to keep upgrading himself creatively with each passing day.