Entrepreneur Ahmed W. Elzoghabi on how digital marketing has seen an upward trend over the years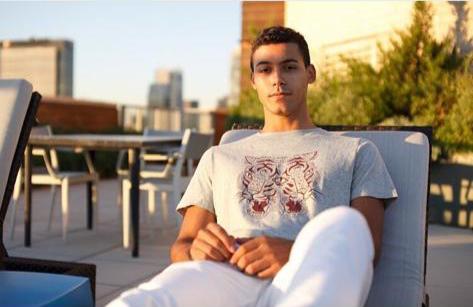 Ever considered starting a business as a challenge? "Try your hand in owning multiple ventures and see how it will sharpen your mind and improve financial security", says Ahmed W. Elzoghabi. He is a young and talented entrepreneur who has divided his time in managing various ventures and is maintaining a healthy work-life balance. Born and brought up in New Jersey, the 23-year old initiated his career at a very tender age. He graduated with a degree in International Business and Economics and has a phenomenal knowledge of sales.
The onset of his career was working in a corporate company in telecom sales. In less than a year, this talented guy went on to become one of the top 5 sales executives. Along with it, Ahmed holds terrific knowledge about online marketing. He owns a business selling agency that looks after the marketing of Fortune 10 and Fortune 500 companies. "Digital marketing in recent times has disrupted the market. Many companies are following the latest online trends to stay in the race", stated Elzoghabi.
Moreover, this Moroccan-European entrepreneur is also a top-notch trader. His expertise and willingness to learn trading saw the birth of La Vague Trades. It is a trading firm and an ultimate guide for traders who invest in stock trading and options trading. Ahmed since a very early age had set his goal to establish multiple streams of income, and today he is successfully managing various business ventures.
Integrated Home Solutions Inc is yet another business venture under the entrepreneur's leadership. The brand majorly sells home appliances and electronics. In a time of three years, the company has established itself as a successful name in the market. Besides television, smartphones, security devices like CCTV cameras, it also sells solar panels. The company looks after the installation of any device at home. Going in-sync with the latest market trends, Ahmed W. Elzoghabi has been a YouTuber, sharing the best business knowledge and trading tips with his followers and subscribers.