Ehsan Mohammadi raises voice against fake carpets flooding the international markets as genuine Iranian products.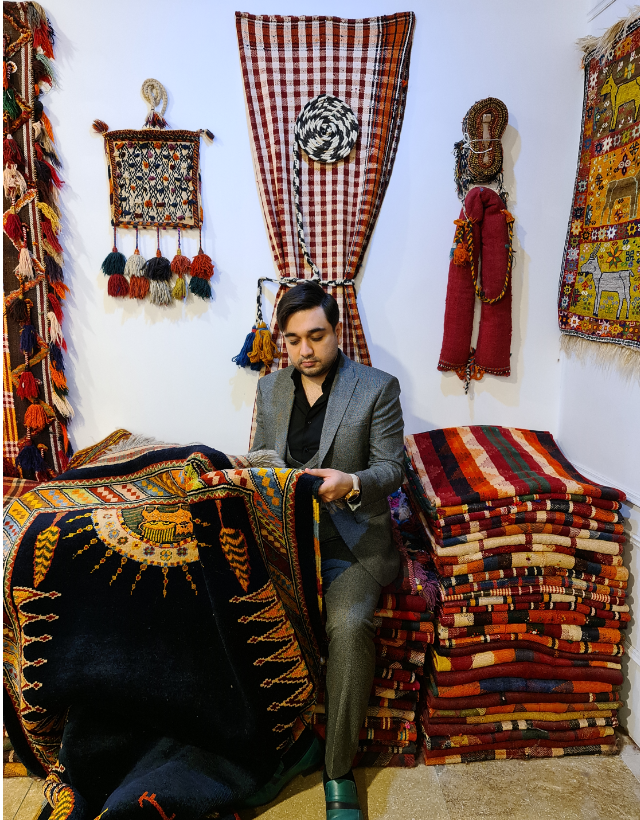 There are rising cases of many countries using Iranian designs and selling them as their own creation in global markets.
30 year old Ehsan is a renowned designer and expert who has immense knowledge on Iranian arts and handicrafts industry having being in this field since the age of 18. He felt that since ages Iranian handicraft designs lacked creativity and he strongly felt that this was a huge disadvantage for the country as the products were not at par with international ones which were more in sync with current trends and demands. To overcome this he created innovative designs and creations which were a combination of custom as well as modern designs, which are widely accepted and much in demand across global markets. Having spent years in the industry and worked in it from close quarters he observed that many renowned manufacturers across the globe were copying the ideas and patterns of genuine Persian carpets and introducing them in the market.
Ehsan says "The art and handmade handicrafts creation has been in Iran's blood since past 2,500 years, and many nations have tried to create replicas of the originals but have miserably failed. Right from the dye and yarn to the designers and painters, headed by the weaver, all have that distinct characteristics and originality which even the most advanced countries cannot instil". The major reason why other countries are selling local made carpets or those imported from Iran under their own name is that Iran does not brand its products with any kind of name or logo which is easily misused by others directly affecting the economics of the country. Neither the nation not the craftsmen are given their due in spite of giving all their hard work and long hours that go into the making of a perfect piece of Persian carpet. There is also a kind of betrayal by some Iranian exporters who have partnered with some Chinese traders, who copy the originals and sell to other countries at cheaper prices under the name of Persian carpets. He strongly believes that such type of unethical business dealings should be exposed and stopped before it completely destroys the cultural value that is tagged along with Iranian handicraft products.
Ehsan concludes by saying "Iran has to take corrective steps to stop these wrongdoings before it shakes the credibility of Persian carpets in global markets".