Ed-tech start-up Logicmojo to offer coding, programming courses for students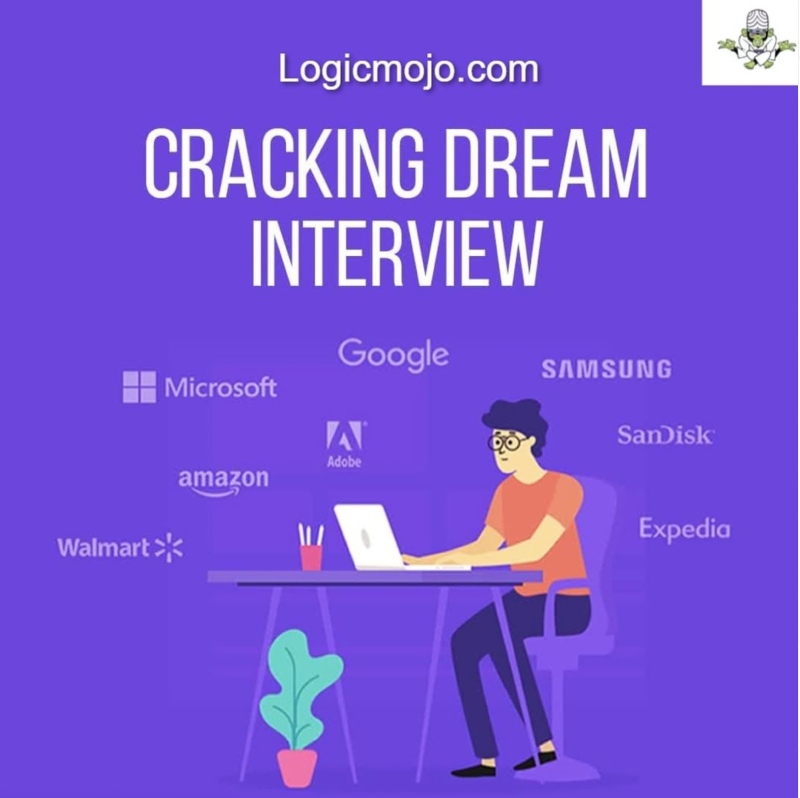 The world is changing, and so are the jobs. New careers are emerging every day, and it is important to be ready for them. But how do you know which one is right for you? Logicmojo is one such portal that helps with reskilling and upskilling.
It provides a platform for users to learn and master new skills. Likewise, it offers courses in various skill sets, including data structures, machine learning, computer programming, and more. The platform also offers services for individuals who want personalized help with their learning and development efforts in coding.
The COVID-19 pandemic has crippled the workforce globally, resulting in a shortage of skilled labor and a rapid rise in unemployment rates. EdTech players like Logicmojo have seized this opportunity by providing innovative solutions to help professionals retrain with new skills.
"Logicmojo has helped over 40 thousand people learn new skills by providing them with the right tools at the right time."
Innovative Learning Management System (LMS)
Logicmojo is a futuristic LMS that teaches both professionals and amateurs the essentials of computer programming and coding. Ravi Singh is the Founder and CEO of Logicmojo. He has worked in many leading tech companies, including Walmart Labs, Cisco, and Amazon, with professional experience spanning over ten years. He has been involved in corporate training for young and experienced engineers.
The Logicmojo courses are designed to teach a wide range of technologies that techies want to learn, including java, python, and C++. There is a very low barrier to entry in these courses, which means anyone can learn these skills quickly.
The platform offers courses for beginners, intermediates, and experts. Logicmojo courses are designed to be accessible for all levels of learners so that anyone can pick up the skills they need to advance their careers or pursue their passions.
Professionally curated courses
Logicmojo has launched a 4-month program to help you get ahead of your competition. It is designed for those who are already in the workforce and want to jumpstart their career by learning new skills.
Its reskilling program is curated for professionals who want to take control of their careers but cannot afford to take time away from their current job. This program is not just about learning new skills but also about becoming a more productive professional and getting back on track with career goals.
Similarly, there is a 4-month course for beginners as well who are in the nascent stage and want to excel in their field. Logicmojo has been providing career coaching for many years and has groomed thousands of students across the globe to upskill themselves in their chosen fields and even crack FAANG interviews.
"Logicmojo Reskilling program is a 4-month course that enables you to learn new skills and stand apart from the crowd in your chosen field by giving you access to live online courses, video tutorials, and expert mentors."
Unique vision to success
To help you successfully prepare for your exams, Logicmojo offers lifetime access to all their courses. While most online education gateways limit the number of courses they offer, Logicmojo wants to ensure that you do not miss out on any part of the syllabus.
Would not it be better to gain knowledge from the experts? Logicmojo's mentors come from companies such as Google, Amazon, and Facebook. You can now learn the first-hand experience of working with them by participating in the Logicmojo mentorship program.
"Furthermore, perks are waiting for you if you perform consistently well throughout the program. Logicmojo shortlists top-performers and provides them with job referral assistance to find their perfect position! Apart from it, you will also become eligible for mock interviews."
Expanding globally but gradually
With the increasing number of students globally and the lack of qualified teachers, there is an urgent need for a solution that can help bridge the gap between demand and supply. The future of EdTech is bright, and the market has already seen several players enter the space with solutions that have addressed some of these challenges, and Logicmojo has not left any stone unturned!
The job market is becoming saturated with more people trying to get into the industry, but only a few are getting employed. This could be due to the lack of funding, lack of skills, and the need for more education. The sources state that more than 2 million students graduate from engineering schools every year, but only 10-12% of them find employment.
"Logicmojo's success in getting dream jobs for their students has motivated them to venture into international markets, aiming to reach out to every student who needs assistance."
Alongside this, they are also launching new courses for existing students. After all, every tech aspirant's dream is to work at FAANG and Logicmojo has been helping attain that dream consistently.
---