Dr. Jennifer Levine Introduces the First FDA-Approved Cellulite Treatment for Women, QWO™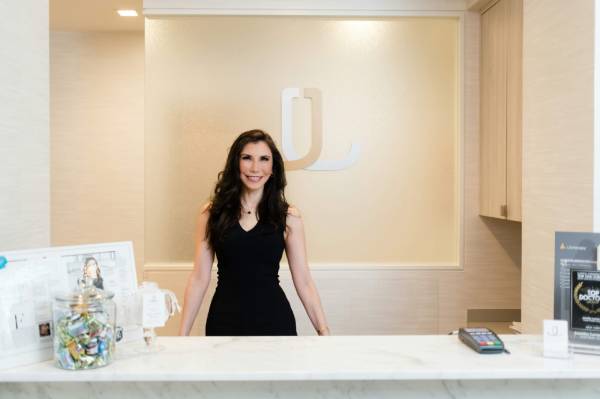 Summer bodies are made in the winter! And NYC-based plastic surgeon, Dr. Jennifer Levine, knows exactly the treatments you need to get your desired beach bod, while still looking natural.
Triple Ivy-league trained, Dr. Levine believes that plastic surgery is the perfect combination of art and science. But going under the knife is not always a requirement. In addition to being a world-renowned facial plastic surgeon, Dr. Levine is sought-after for performing non-invasive treatments on the body as well as the face that produce results that look natural.
One such treatment is QWO™, the first FDA-approved cellulite treatment for women. Cellulite on the thighs has been an age-old concern for women. From pineapple to massage, there have been many theories on how to improve the appearance of cellulite. However, none have been proven to work consistently – until now.
But result-focused Dr. Levine often takes ingenious treatments like QWO™ and combines them with other procedures to deliver her patients the best possible results. For this cellulite solution, she often combines it with SculpSure, a laser contouring treatment that reduces fat by up to 24% in the treated area. This can help further sculpt the outer, inner or back thighs.
Another derriere-sculpting treatment – that is often combined with QWO™ is Emsculpt NEO. It builds muscle by using electromagnetic (HIFEM) technology on various parts of the body, namely abs and buttocks. The technology was originally used by NASA to prevent muscle loss in astronauts and has since been repurposed for aesthetic purposes. Emsculpt NEO also has the ability to reduce fat using radio-frequency.
By adding muscle mass to the buttocks and reducing fat with Emsculpt NEO, while resolving cellulite with QWO™, Dr. Levine is able to create results most desirable by her patients. This not only helps her patients look their best, but it adds a boost of confidence that affects all other aspects of their lives.
Dr. Levine shares, "I get to witness the transformation both physically and emotionally that comes with improvement, and patients realize that positive change is possible and achievable."
Seeing these transformations daily and her love for innovation has also inspired Dr. Levine to lead research studies for well-known treatments such as Ulthera®, and serve as the vice-chairperson of the Innovation and Emerging Technology Committee of the AAFPRS.
Geared to have practices outside of New York in a few years' time, Dr. Jennifer Levine is currently focused on expanding her existing office space to include an operating room. Only 3% of surgeons have their private operating room, and Dr. Levine is taking on this self-funded endeavor to help her patients feel at home during what is often an anxious time for them.
"We are very strategic, and we look at metrics to make sure that we are staying on track to meet our goals," she said. "The only desire I have is to do the things I want and be my best self. I believe that things get better with the passing of each day."
Learn more about Dr. Jennifer Levine and her practice on the official website.