DJOW makes his mark prominent in the world of music as a growing DJing talent and performer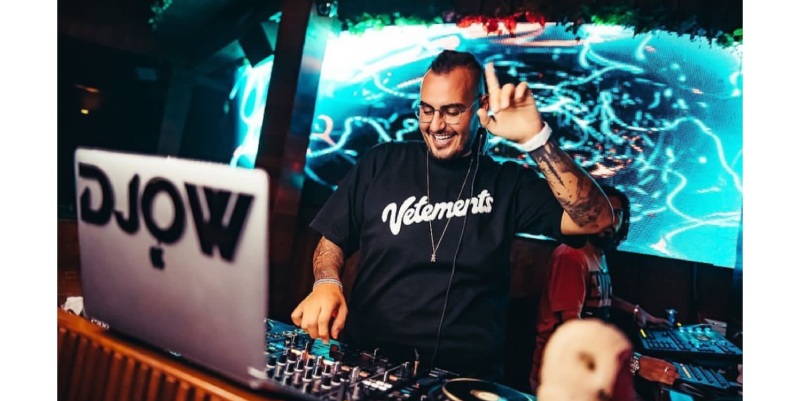 He is now looking forward to supporting DJ ASEEL in the upcoming FIFA World Cup.
Isn't it astounding to know and learn about all those people and professionals who make sure to give it their all in order to reach their highest potential and become their best versions in all that they ever choose to lay their hands on? Well, the world has been a witness to the rise of too many such talented beings; however, among them, only a few rare gems have gone ahead in achieving their desired success, mainly from the younger brigade. The world of music is a world of its own to have given birth to many such talented beings, but among them, one name that has been making a lot of buzz lately is DJOW (originally Joe Daou), growing DJing talent and performer from Lebanon, who now has made his name in Dubai and even beyond.
DJOW (https://djowmusic.com/) serves as one of the unique DJs in the current music scene around the world, which has what continuously garnered him major attention and momentum in the industry, which otherwise overflows with established as well as emerging artists. He always wanted to create a prominent mark of his not just in his homeland Lebanon but even beyond that, and thus went ahead in first stepping a firm foot into the music world in Dubai. Today, he is more than determined to take over the industry globally as a one-of-a-kind DJing talent and performer.
His excellence in taking over a series of events and shows, beginning his journey in Beirut, Lebanon, has now helped him gain incredible name and recognition as a music talent beyond that, which has brought him to the forefront of the industry in a short span. DJOW is now looking forward to supporting DJ ASEEL in the upcoming FIFA World Cup. Currently, he is making people groove at MOOD Lounge, Qatar with his monthly gigs, and has residency in Mood Dubai and Stage Club Dubai. This passionate being has toured in different places of the world like Dubai, Jordan, Egypt, Tunisia, Maldives, Saudi Arabia and many others.
In the near future, DJOW plans to do many more happening and hot events and shows across many other countries of the world.
Do listen to him on Spotify, https://open.spotify.com/artist/16UYCDhq3eDZhut2jZDXvv, or follow him on Instagram @djowmusic to know more.