Discover How Stephanie Caballero-Martin Thrives In Combining Motherhood And Entrepreneurship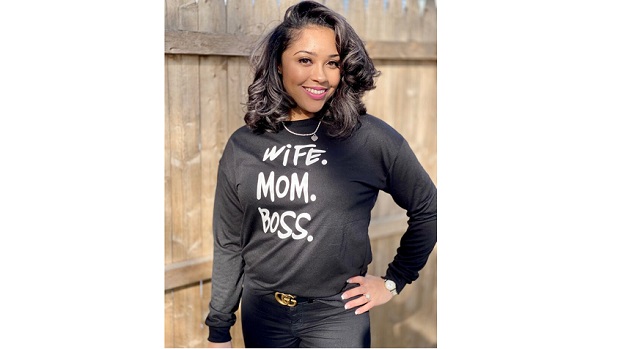 A lot of women dream of having beautiful homes and families at a given point in their lives. For women, motherhood is a feeling that brings joy and contentment because of the unique bonds they share with their kids.
However, in this present world, the zeal for women to achieve great things is on the increase as they continue to do exploits in their peculiar careers. This usher in the vast responsibilities of striking a balance between work and motherhood.
One woman who seems to be handling these responsibilities well is Stephanie Caballero-Martin. The mompreneur successfully runs an online health-centered store while catering to the family's needs with ease. Stephanie is the CEO of Tranquil, an online health store centered on selling products that help women solve problems and ease pains like severe menstrual cramps, back pain, headaches, and other discomforts that come with being a woman.
Why did Stephanie Caballero-Martin choose entrepreneurship?
The budding entrepreneur decided on owning her business because she was spurred by the need to solve problems that women face in their way. Being a woman, Stephanie could relate well to some of these issues, and she created a blueprint dedicated to helping women live well. From her personal experiences, she said:
"I've suffered from severe menstrual cramps in the past, and I was told that after having children, it would get easier to manage. But this was not the case for me after having my first son because the symptoms and pain became more unbearable,"
Stephanie further said:
"After carrying out my research, I discovered that CBD products are helpful for easing pains and symptoms. I added this plan to create Tranquil, and I have been ensuring that women were being accounted for and considered ever since."
Also, Stephanie fell in love with the idea of starting her business because it provided more time for her son. To her, being a mompreneur will help her hurdle the hassles in an office. As her own boss, she would easily manage her businesses and find time for her lovely family.
"Being a mompreneur is a blessing because I am able to spend more time with our son at home as opposed to being away in an office. I now balance being a wife, a mother, and managing certain aspects of my businesses," She says.
THRIVING AS A MOMPRENEUR
Stephanie Caballero-Martin is paving her unique path in the entrepreneurial world through creative ideas. She sorts to solve problems that women face, and she is seriously doing this. So far, Stephanie has shown that her brand is not just another regular one, and her products work effectively.
"One of the many challenges is being compared to other companies and not being taken seriously. We have been able to prove that Tranquil is different, and our products work for the purpose it was made to serve," Stephanie says.
In all, Stephanie Caballero-Martin is an example of an empowered woman who inspires and empowers other women. She continues to step out of the norm in her endeavors and think outside the box with her ventures.