DESPITE EXTREME CHALLENGES, DEEPAK VERMA STOOD FIRM WITH HIS BELIEFS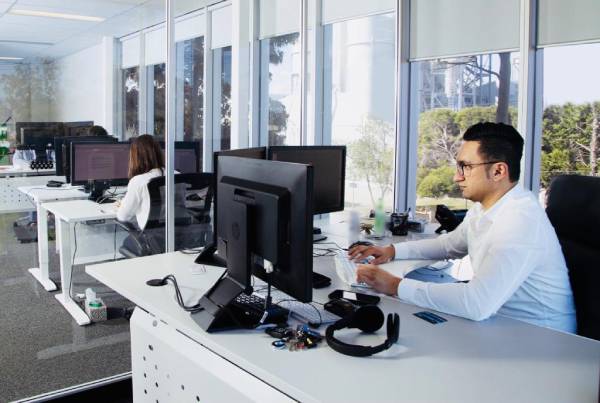 "There is no turning back if you have a firm belief in your decisions and have an accurate knowledge of your profession. With the right guidance and professionalism, you will achieve your dreams."
Deepak Verma, owner of Search Marketing Group, was born to a lower middle-class family in India. His childhood was filled with hardships and challenges, and by the age of 17, his father's business was shut down. To support his loved ones, he got a job at a call centre, where he was earning ₹8,000 per month.
On the very first call he got, Deepak left the headset, too intimidated to speak on the phone to an American. He stood up from his desk, left the office, and went straight home.
That night, Deepak could not fall asleep. All he could think about was that he only had one shot at life. If he wanted to change things, he had to put in the work.
The next day, Deepak returned to the office with a smile. No matter how many rejections, he kept getting back on the phone and in six months, he became one of the top salesmen in the company.
Still, Deepak was unsatisfied. "Not having enough money to buy things, fulfil the dreams or to meet the needs of my family triggered my mind to achieve more. I wanted a life with financial freedom where I could afford what I want."
Like his career in sales, Deepak knew he would have to work tirelessly to build the life he wanted. At the age of 23, he came to Australia with the dreams in his eyes and a loan of $30k, obtained after his mother sold all her jewelry.
After completing his Masters in Information Systems from Melbourne, Deepak worked with a number of brands, including IBM, Virgin Atlantic, HCL technologies and many small businesses in Australia. "I have sold electricity, subscriptions, worked as a flight attendant for Virgin, worked in customer services, IT department, travel and tourism. I left all the jobs because I could not find my passion and happiness."
Eventually, Deepak realized that if he ever wanted to find a job that was right for him, he would have to create it. He knew he was good at sales, and that he could help businesses get those sales. From this, the strategic digital marketing company Search Marketing Group was born.
Today, Deepak and his team have helped over 400 SMEs achieve great success in their niches. Utilising all the lessons learnt over a hard life, Search Marketing Group transforms companies' digital strategies and has generated over $100 million worth of leads for their clients.
Deepak has an inspirational career journey, starting from ground zero and attained heights. "I have had my ups and downs but I have created a seven-figure agency over the last few years. I have found my passion and the kick I get in helping businesses become more than they are."