Dan Kramer: An entrepreneur and mentor who is making his way to the top in the e-commerce industry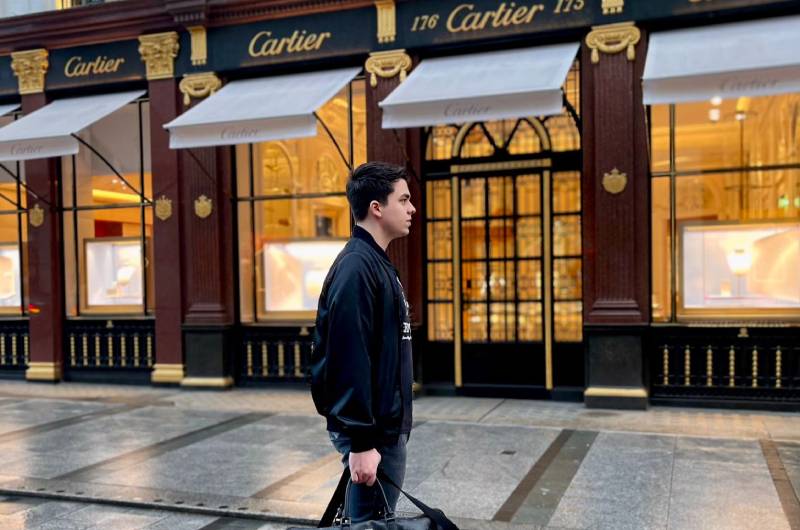 He launched DK Academy with the genuine intent to help budding entrepreneurs create their definition of success with their online businesses.
Hearing more about how a few professionals and entrepreneurs have been paving their own path to success has spread waves of inspiration to many other budding talents of the world vying to make their mark as business owners, especially in the online world. The digital space, out of the many industries that have been on a constant rise, is one that has perhaps shown maximum growth potential.
It has helped people build businesses and thrive in the same, thanks to the current trend of moving everything digital. Especially the e-commerce space has seen the rise of numerous brands and businesses and the emergence of passionate digital entrepreneurs. Among them, one name that has been working on its way up to the top lately is Dan Kramer, a 22-year-old who has been creating his unique niche in the e-commerce world as an entrepreneur and mentor.
Dan Kramer finished high school in the UK and went ahead to attain a Law degree. During his university days, he had started his ventures, testing new trending products and selling them, which eventually attracted his attention towards dropshipping. Dan Kramer had begun work part-time in a bar in his native Latvia, Riga, and then launched a small business selling "hypebeast" shoes and clothing (like Yeezy). His first venture was a clothing resell business that taught him a lot about "can-do attitude" and time management, which helped him learn about social media marketing, leading him to launch and scale his stores to 6 figures. Today, he is a rising e-commerce entrepreneur using the dropshipping model, who even thrived in the pandemic.
Initially, with a Shopify store, he earned $30/day, and today has gone up to $2000/day as well. He owns four stores and makes 5-6 figures a month; such is the excellence and success he has gained as an entrepreneur in the field. He went ahead to launch the DK Academy to turn into a mentor for other budding entrepreneurs vying to launch their own online businesses. It is already teaching over 100 students, and some of them have even achieved 5-6 figures monthly.
Dan Kramer is currently working on the creation of a residential property portfolio to build up long-term wealth, and in the near future, he aims to build an e-commerce empire teaching millions worldwide.
To join DK Academy and for more info, send him a text on his Instagram @dan.kramers