Complete Guide to Wearing Compression Garments after a Medical Procedure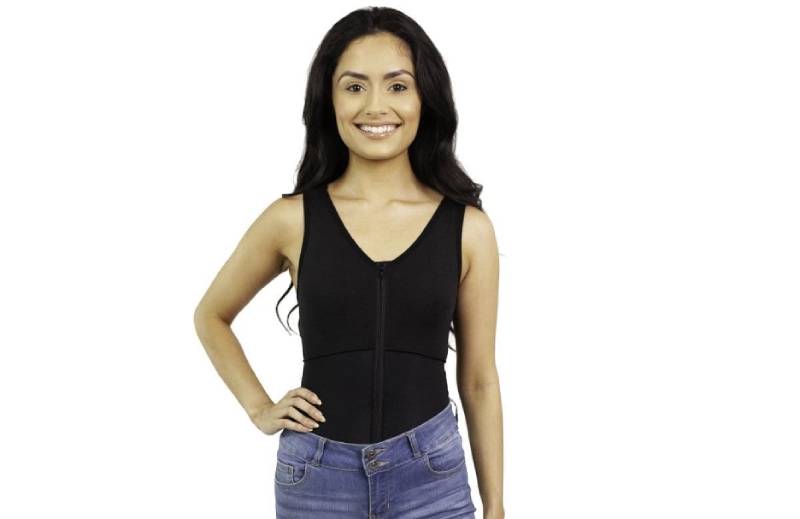 There is nothing more confusing to patients than how to manage compression garments after they've undergone body contouring. The question is often should they or should they not and if they should, how should the compression garments be worn? All of these questions are answered within this article. To create this comprehensive guide, we made sure we spoke to several patients all over the world to get the most common questions that trouble them and with these questions, we have created this guide which is more comprehensive than any other guide you can find anywhere else on the internet. You will get acquainted with all the advantages compression offers, the proper ways to wear them, and some important tips for keeping that post-op garment underclothes hidden.
Why do you need to wear a compression garment after undergoing body contouring?
Compression garments are indispensable parts of post-op care. Wearing compression garments could be the difference between great post-op recovery and poor recovery. It could speed up the recovery process and perfect your new contours. With compression garments, you are sure to get back to your life very quickly because they speed up the process of recovery.
You won't have to make a lot of guesses regarding your final results because they help to perfect the new contours of your body as the healing takes place so that the healing process progresses just like the surgeon had intended. The pain might be a lot less for patients who wear compression garments than it is for those who don't.
What then are the functions of compression garments? It is designed to help close the space created within the abdomen following body contouring surgery. A tummy tuck means that some part of your skin is elevated off the abdominal wall, creating a space. This is the same thing you get with body lift surgery, a gap is created between the skin and tissue and the same can be said of liposuction which creates a space where the fat used to exist.
You would like your skin and muscles to heal in the right position after they are elevated. Compression garments from ContourMD try to help tissue to realign to your abdominal wall by slowly closing the space with gentle but constant pressure. With compression, tissues can return to equilibrium just as planned as the garments try to hold everything in the right order.
Keeping the post-operation garments hidden during the day
In the earliest stages of your recovery, you are bound to take it easy at home. You may find that you have to keep your garment concealed when you get back to work or have to leave your home for an event. Tummy tuck binders and girdles can be concealed with ease, just avoid tight clothes. There are zippers and hooks on compression garments that you will have to deal with and one way to deal with these is with the right choice of clothes.
Below, we have come up with a few tips to help you conceal compression garments;
Make use of outwears: with Kimonos and vests you can easily conceal compression garments and you can do this in any season. Find lightweight fabrics or gaudy materials in spring or summer then go for vests or jackets made of heavier material or knitted materials when fall or winter rolls around.
Let your clothing be layered: you could conceal compression garments by adding on a little extra layer. This practice is especially useful considering the zippers and hooks on your compression garments because these hooks and zippers can make your clothes look a little bumpy. A simple addition could be a simple camisole tank top. Simple right?
Go for thicker fabrics: just like we were saying above, more is the answer. Dense materials like thick knit or knit cotton can help conceal the garment.
Go with nude compression garments: you will find garments in various nude shades. The color of the garment you have underneath matters more when you are wearing light-colored tops. It is much better when the garment has a color that is close to your natural skin tone. If you have very pale skin, go for a light-colored garment. If you have dark or tanned skin, try taupe, chocolate brown, or tan compression garments. A tan garment or one with a slight yellow undertone would serve an Asian quite well. It is important to note that every patient's skin tone is unique, remember it when you get your garment.
Go for loose and comfortable clothes: you will need to keep yourself comfortable as you go through recovery. Fortunately, office wear has become more relaxed today than it used to be. Flowing garments and fabrics won't chafe your skin, go for these. You will find more comfort when you wear soft, natural materials over your compression garment. Don't go near itchy or tight fabrics.
Advantages of Post-Op Compression garments
ContourMD's compression garments offer a variety of benefits to convalescents recovering from liposuction, body lift, or tummy tuck procedures. Some of these advantages are outlined below.
Controls Swelling: you want to know the most effective way to reduce swelling after undergoing a procedure, just get a compression garment. The pressure from compression garments helps to control the edema that takes place after surgery.
Reduced risk of bruising and bleeding: it has been found that wearing post-op garments can reduce hematoma and considerably bring down the chances of post-operative bleeding.
Enhances the healing process: most patients who use compression garments find that they heal faster than patients who do not. These garments improve oxygen levels in soft tissue leading to faster tissue repair. Some of the best brands like Lipo-elastic have designed perforated materials that touch only some parts of the skin in a bid to improve blood circulation. With enhanced circulation, recovery is faster.
Builds your shape and contours: Compression garments provide support while reinforcing your new curves as you go through the healing process. It has been found that after surgery garments promote skin retraction. Hence It is paramount for patients with poor skin elasticity after liposuction.
Reduced risk of scarring: When excess scar tissues grow over a healed wound, keloids form. Compression therapy helps you fight keloids because of their ability to soften and break up keloid scar formations.
Protects the patient from infection: just like a band-aid, a compression garment can protect your skin from germs. It keeps the wound safe while your healing progresses.
Post-op pain and discomfort are reduced considerably: with gentle pressure and support, pain can be greatly relieved. Do you remember the last time you banged your shin? What was your first thought? Apply pressure to the area with your hand, right? The pressure makes the injured area feel much better. The same can be said for post-op pain, gentle pressure is the answer except you will have the garment do it for you, this time.