Coach Barton Moving To Czech Men's National Team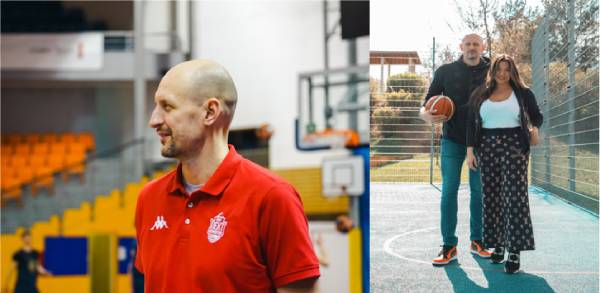 One of the best Czech players in the past 20 years, Barton begun his coaching career six years ago and put up already quite impressive resume.
It is early in 2022 and we sit down with coach Lubos Barton to talk about the past, the present and foreseeable future. One of the best Czech players in the past 20 years, Barton begun his coaching career six years ago and put up already quite impressive resume. Obviously tall, bald and with a subtle goatee, coach Barton looks quite serious at first glance but once we got to talk, he was quite friendly and receptive
Keilley Lee Marques: I start with the current situation of you joining the Czech senior NT. Was that easy decision for you to leave the duties as head coach of U18 and move up to the men's level?
Lubos Barton: I have been doing U18 for 5 years right now, and actually this past summer, I started to think about when is this cycle going to end. I was very happy doing it, working with our top talent and trying them to feel how important is to represent our country. But at the same time, my job stayed the same, and I felt that I reached my potential at this level. Six months later, opportunity presented itself to go to the men's NT, and I didn't hesitate. It is a logical step up for me, even though I was very excited to take the talented class of 2004 for the European championship next summer. I had to chose one, and I went for a change.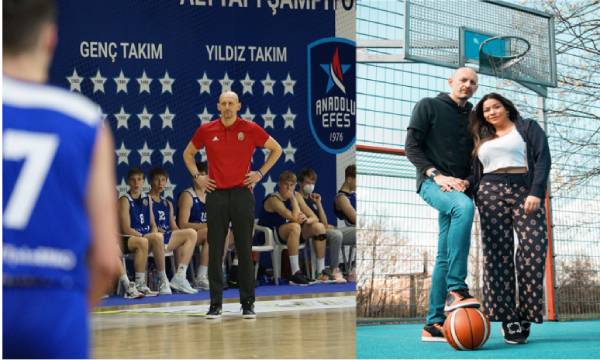 KLM: Well, you will have one European championship this year as well with the senior NT.
And it is going to be in Prague, Czech Republic How special it is for you?
LB: Let me tell you that it is almost as a dream for me. I played almost 18 years for the national team as a player and I was connected with the senior NT on some occasions these past 4-5 years, which has been extremely successful. To be part of the coaching staff, as a first assistant, at home, it's a privilege.
KLM: I am tempted to ask you, what are your expectations?
LB: Honestly, I am afraid of expectations. We have a very good and experienced group of players, that have been through many battles, and they have been by far the most successful in our recent history. This could be our last chance to see this group at full force, at home, and it makes the pressure double. But I hope that the pressure will make us play better and we will have a great championship. For sure, we have to prepare well, and to arrive to the tournament in best shape possible.
KLM: You said that you have had some connection with the senior team already. Can you tell us more? Lubos Barton: In 2017, two years after I retired from the national team as a player, head coach Neno Ginzburg approached me to be one of the assistants for the European Championship in Romania. Soon after that, I took over as a head coach for Czech U18 team. But in 2019, I took another opportunity to join the men's team staff for the World Championship in China, as
team's scout/assistant. It was a great experience to scout teams like the USA, Turkey, Greece or Serbia. Finishing 6th was awesome.
KLM: Since you have coached the best young prospects these past 4 years, we can assume that some of them will soon arrive to the men's national team. Is that something that you have thought about?
LB: When I was working with the under 18 team, the main goal for us was to prepare our best prospects for the next level. And the next level is our men's national team. I am confidant that sooner or later, many of my former players will be among the 12 in the men's team.
KLM: Speaking of young players growing to become members of the men's team. How do you see the current situation within Czech basketball? Lubos Barton: As of now, from the players that I have coached in U18 past 4 years, only Vit Krejci of Oklahoma City Thunder (NBA) can be considered among the top 12 players. We have a strong current generation, very successful one too. This could very well be their final tournament at full force and we could be at the beginning of rebuilding. Our top 8 players are over 30 years old, so we are looking at the window of maximum 3 to 5 years. Meanwhile, our team has to be completed with the young prospects, and that is going to be the real challenge.
Interviews Guest By Keilley Lee Marques www.keilley.com