Clouder.ma – Empowering Businesses with Cutting-Edge Cloud Solutions since 2018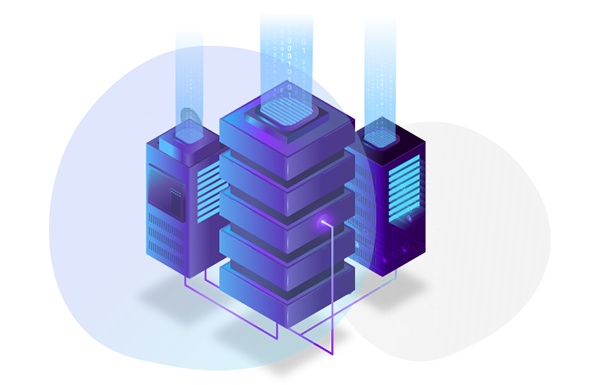 Rabat, Morocco, 3rd Jul 2023 – Clouder.ma, a leading provider of cloud solutions, is proud to announce its continued success in revolutionizing how businesses leverage cloud computing technologies. Under the visionary leadership of CEO Aiman Htoubbi, Clouder.ma has been offering outstanding services, including web hosting, VPS servers, cloud services, and domain name registration since its launch in 2018 in Morocco.
With rapid advancements in technology, organizations face increasing demands for reliable and scalable cloud solutions. Clouder.ma has been at the forefront, providing a comprehensive range of services that cater to the unique needs of companies in the digital age. Through a strong focus on innovation, security, and customer satisfaction, Clouder.ma has established itself as a trusted partner for businesses seeking to harness the full potential of cloud computing.
Key Offerings:
1. Web Hosting: Clouder.ma offers a reliable and high-performance web hosting platform that ensures optimal online experiences for visitors. With advanced features, including robust infrastructure, fast loading times, and excellent uptime, Clouder.ma delivers an exceptional web hosting experience.
2. VPS Servers: For organizations requiring more control and flexibility, Clouder.ma provides Virtual Private Server (VPS) solutions. These scalable and customizable servers empower companies to deploy their critical applications and resources on a reliable infrastructure.
3. Cloud Services: Clouder.ma offers cutting-edge cloud services that enable businesses to streamline operations, enhance collaboration, and scale their resources as needed. With a range of cloud solutions, including infrastructure-as-a-service (IaaS), platform-as-a-service (PaaS), and software-as-a-service (SaaS), Clouder.ma empowers organizations to drive innovation and stay ahead in the digital landscape.
4. Domain Name Registration: As part of its comprehensive services, Clouder.ma facilitates domain name registration for clients. Businesses can easily choose and register their domain names at competitive prices, ensuring a strong online presence.
With a sustainable growth strategy, Clouder.ma expanded its operations by opening new branches in the UK in 2019 and Brazil in 2023. These strategic moves highlight Clouder.ma's steadfast commitment to providing localized services to meet the needs of businesses in these important markets.
CEO Aiman Htoubbi expressed his excitement about the company's expansion, stating, "We are delighted to announce the opening of our new branches in the UK and Brazil. This expansion signifies our dedication to better serve our global customers and strengthen our position as a leading provider of cloud solutions. By establishing a local presence, we can deliver an enhanced customer experience and leverage our team's expertise to provide customized solutions."
He added, "We believe that our expansion into the UK and Brazil will not only enable us to reach new customers but also foster strong partnerships with companies in these markets. Clouder.ma remains committed to delivering innovative and reliable cloud solutions to empower enterprises on their digital transformation journey."
About Clouder.ma:
Clouder.ma is a leading provider of cloud solutions, specializing in web hosting, VPS servers, cloud services, and domain name registration. Founded in 2018 in Morocco, the company has successfully expanded its operations with branches in the UK in 2019 and Brazil in 2023. Clouder.ma aims to empower businesses and accelerate their growth by delivering reliable and scalable cloud solutions that meet the demands of the modern digital landscape.
For more information, please visit Clouder.ma's website at www.clouder.ma
---
Meta Keywords: clouder,cloud,vps,domain
---
Company Details
Organization: CLOUDER
Contact Person: AIMAN HTOUBBI
Website: https://www.clouder.ma
Email: contact@clouder.ma
Contact Number: +212-52525-0969
City: Rabat
Country: Morocco