CLEARSTEM, a unique skincare line co-founded by Danielle Gronich and Kayleigh Christina, creates ripples of growth in the skincare and wellness niche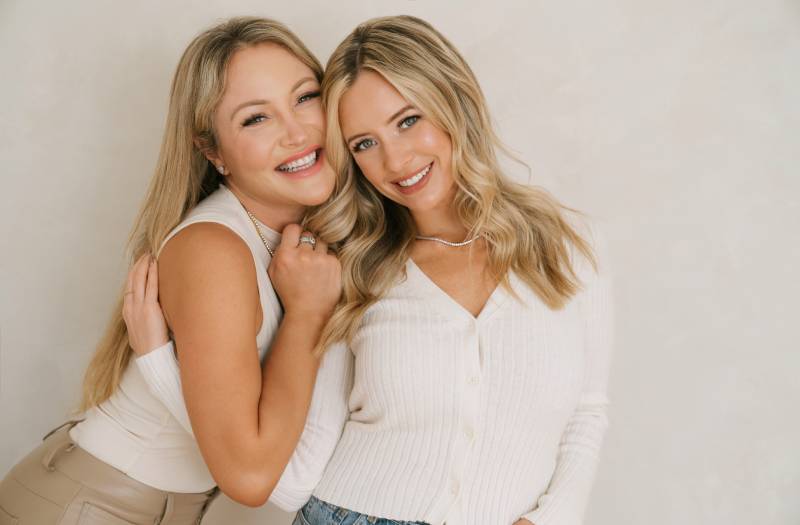 CLEARSTEM helps fight blemishes and wrinkles, with zero hormone disruptors and zero toxins.
It is truly surreal to know and learn about all those professionals, experts, and entrepreneurs who, instead of blindly following the crowd, make sure to level up and set a new bar for others in their chosen industries by walking on unconventional paths and creating their desired levels of growth and success. It is even more surreal to notice how most of these progressive thinkers and experts could come this far all on their own, thriving on their passion for their work and acquired knowledge in their respective niches. We couldn't help but notice how two women professionals did the same in the skincare and wellness industry, creating a unique skincare line named CLEARSTEM.
We are talking about the outstandingly talented and passionate women Danielle Gronich and Kayleigh Christina. The former is the Co-Founder & CEO of CLEARSTEM Skincare, while the latter is the Co-Founder and CGO of the brand. How did this brand come into being, you ask? Well, Danielle (@danielle.the.acne.guru), who has already been a skin expert famous as The Acne Guru™, ran her clinic San Diego Acne Clinic, thriving on a holistic approach to help people with getting their acne clear and giving them clear and supple skin. On the other hand, Kayleigh Christina suffered from acne issues over the years, which she developed in her mid-twenties. She tried to find the cure for the same, but it was in vain. However, later, she discovered Danielle's clinic, which changed the course of her life. When both met, they understood their mutual passion for helping other acne sufferers achieve their desired skin. This was when CLEARSTEM was born.
Kayleigh Christina (@kayleigh.christina) is also a wellness nutritionist, holistic expert, and investor in other companies. Danielle Gronich also serves as an author and a pioneer of the successful treatment of acne. CLEARSTEM, with the tremendous efforts of both these co-founders and business owners, has become a ground-breaking hormone-balancing, anti-aging, scar-revising, and anti-acne skincare line.
CLEARSTEM (@clearstemskincare) today is guided by Danielle and Kayleigh's passion for positively impacting people who suffer from acne. Their incredible work so far has been featured on many known Podcasts and even on various media outlets around the world.