China's exports fell less than expected in December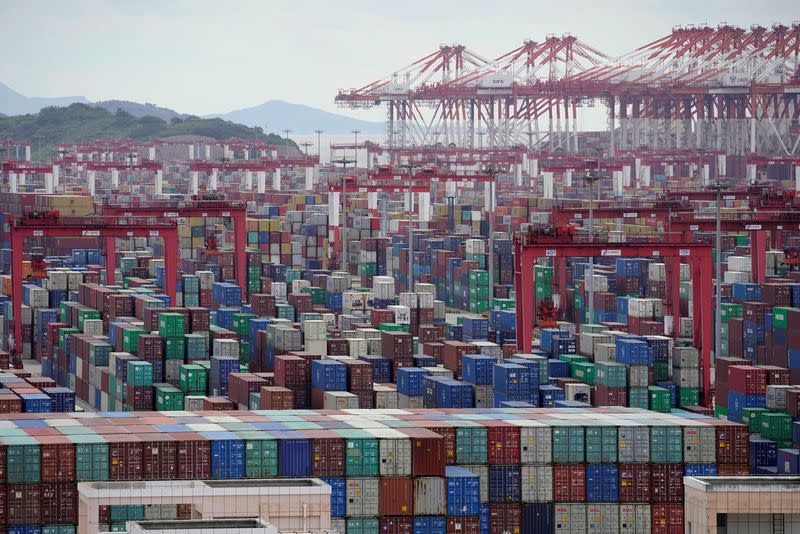 The customs administration reported on Friday that China's December exports and imports decreased less than anticipated.
Trade continued to expand throughout 2022 due to the milder slump.
In U.S. dollars, China's exports decreased by 9.9% in December, slightly more than the 10% decline predicted by a Reuters poll.
In U.S. dollars, China's imports decreased by 7.5% in December compared to the 9.8% predicted by Reuters.
China's economy has been bolstered over the past two years by robust exports. However, economists anticipate a decrease in demand from Europe and the United States.
According to Wind Information, China's exports began to decline annually in October for the first time since May 2020.
According to the customs agency, China's imports increased by 1.1% and exports increased by 7.7% throughout 2022.
According to official statistics, cross-border e-commerce between China and other nations increased by 9.8% in 2022 to 2.11 trillion yuan ($301.42 billion). Year-over-year, these direct-to-consumer exports increased by 11.7%.
However, that marked a slowdown from 2021, when China's exports increased by 24.5% and cross-border e-commerce increased by 15% to 1.98 trillion yuan ($311.5 billion).
In 2022, China's imports from the EU and the United States decreased, while those from ASEAN slightly increased.