Chase Elliott's disappointment at the Watkins Glen finish is beyond words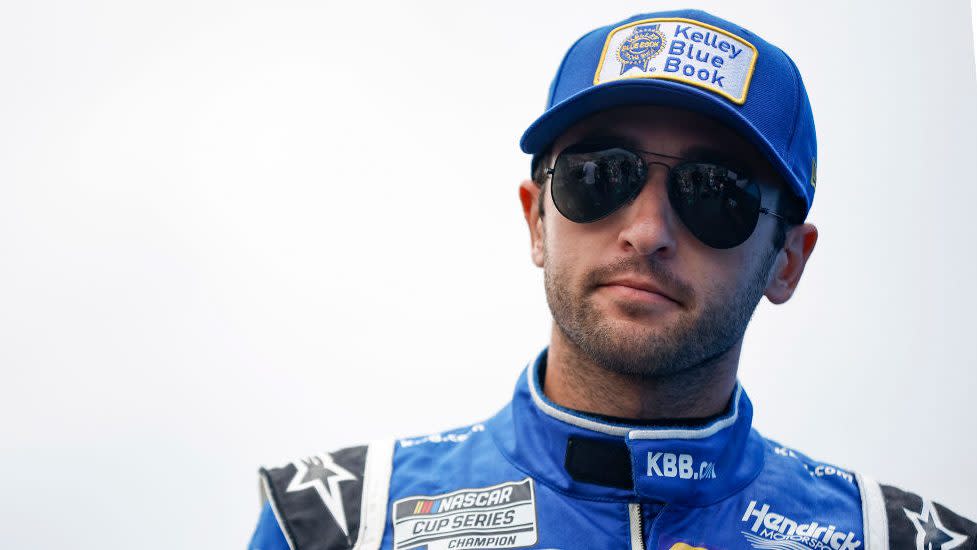 WATKINS GLEN, NY – Chase Elliott didn't have to say a word. His silence on the radio in the final laps, his hand gestures while talking to car owners Rick Hendrick and Jeff Gordon on pit road, and his smug glare in the media center showed how he felt after being run over by teammate Kyle Larson. Track, took the lead on the final restart and won Sunday's race at Watkins Glen International.
While Elliott was fuming after the fourth-place finish, he didn't publicly disparage his teammate, but it was clear that winning the regular-season championship — and the 15 playoff points that went with it — didn't make Elliott happy.
Asked how he would handle the matter with Larson, Elliott said: "Just say congratulations and get excited for next week."
Jeff Andrews, president and general manager of Hendrick Motorsports, suggested that more will happen among the drivers.
"Most importantly we have a well-integrated race team internally," Andrews said. "I think Chase did an amazing job postrace. I appreciate it, for all the disappointment there, there were things that could have been said. But, again, we're going to work on that internally.
"I can't sit here and tell you that Jeff or Mr. Hendrick or I have a plan to do something, but we've got to have a cohesive race team going into these playoffs. We will work on that."
Larson said Elliott's choice for the final restart with five laps remaining was the key to the race. Elliott started on the left to Larson on the right.
"I knew this was my only chance," Larson told Marty Snyder of NBC Sports. "I'm not proud of it. But in the inside lane, being in the right lane, being in the lead, choosing the left lane is sure to win. But it's definitely dangerous when it's late in the race.
"Like I said, I knew it was my only chance to get to him. I thought our cars were very similar today.
Asked if there was anything he could have done differently on the restart, Elliott said: "Yeah, I'm sure … it was my fault."
Both of Larson's wins this season have come at Elliott's expense.
In Larson's first win of the season – at Auto Club Speedway in February – Larson pushed Elliott into the wall late in the race as he battled for the win.
"I think it was an accident at the auto club," Larson said. "Today, it was tough racing at the end after the restart."
Following the incident at Auto Club Speedway, Elliott unleashed a string of expletives on his team radio. On Sunday, he said nothing on the radio.
So did Elliott see Sunday's incident as similar to what happened at the Auto Club?
"It didn't matter," said Elliott, who led a race-high 29 laps. "The day is done… I can't do anything today. It doesn't matter."
He's right but might do something in the future on Larsen's track.
"Honestly I think in my position you have to expect not to get a break in my path," Larson said. "You have to weigh all those things as you move carefully. This is all the stuff that crossed my mind.
"I think and I hope it will be OK, but we will see. I didn't make his day today, but I probably beat him to it. I think we've competed well in the past. The next 11 weeks, 10 weeks in the playoffs, I've got a lot more to worry about."