CEO Taylor Symone with Touch-N-Skin creates ripples of growth in the health and wellness niche in Dallas.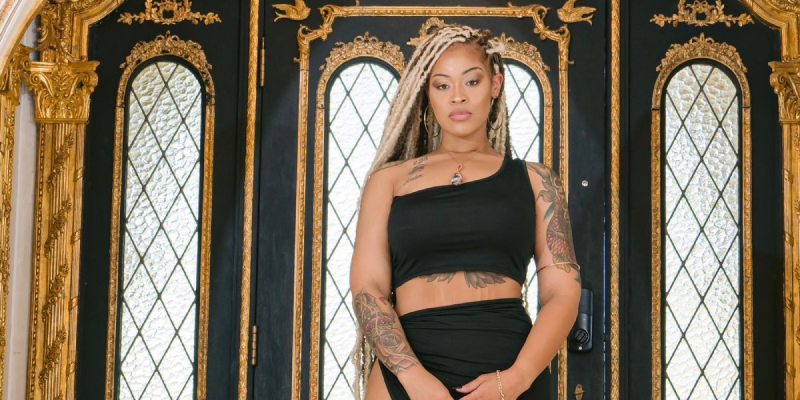 Touch-N-Skin has become a celebrity spa thanks to this Millennial Mogul, who has stunned people with her expertise as a licensed aesthetician, earning massive accolades and awards.
The way a few professionals and entrepreneurs across the world have been upping their game in entrepreneurship has truly turned heads and how. Especially, women taking over almost every industry in the world has made people believe how influential women professionals and business owners can offer uniqueness to people across fields and push forward growth in those sectors. Serving as one of the finest examples in the health and wellness niche in Dallas, Texas is Taylor Symone, a one-of-a-kind "mompreneur" who has created an incredible health spa named Touch-N-Skin (https://touchnskin.com/) that today also boasts of celebrity clients.
Taylor Symone's name often is associated with adjectives like resilient, passionate, and purposeful, who for years has been redefining beauty by encouraging people to find their inner beauty while also focusing on outer beauty. The licensed aesthetician since 2014 is also known as Millennial Mogul for a reason, who has been providing services that promote healthy living and healthy food consumption, which in turn leads to healthy skin and emphasizes natural beauty. Her two entrepreneurial parents imbued more passion for doing business in her at a very young age, which today has helped her reach the forefront of the health and wellness niche in Dallas and turned her into a serial entrepreneur and also philanthropist.
She mentions how Touch-N-Skin started as a two-partner company, and now she has taken it over entirely. After overcoming several challenges on her path, the brand today is a sought-after name in the industry, specializing in all types of services like massages, facials, body contouring services (cavitation, skin tightening, wood therapy & more), Lymphatic Massages (Post Op), waxing, spa sparties/events certification course, and continuing education courses. They are also growing in the direction of laser treatments, tattoo removal, and vsteam services/parties.
Apart from her much-talked-about health and wellness spa, Taylor Symone has excelled with Touch-N-Skin Academy as well, where she helps budding talents gain in-depth knowledge and hands-on experience in performing spas, massages, and total-body wellness services through classes across the country.
Taylor Symone has not just impressed people with her successes as the owner of Touch-N-Skin, but also as a top licensed laser technician, licensed tattoo removal technician, licensed instructor, business coach, model, entrepreneur, and much more, with a long list of awards and accolades to her name.
As a business consultant, Taylor Symone (@queentay_esthetician) is gearing up to roll out her E-book and her consulting company called M.O.B Consulting. Besides taking care of her two boys, she makes sure to continue teaching kids and adults about entrepreneurship and how they can create generational wealth.