Celebrating 2020: Permitting yourself to move forward, Advice for 2021 – By New Frank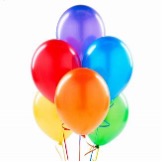 How are you doing in 2020? Have you achieved all your goals? If you haven't, do you have a good excuse? A good excuse is life's motive to play the waiting game. It's time to act and seize the opportunity. Live! What do you want in life? While you consider your options, let's start counting down. 3 … 2 … 1 Happy New Year!
Let's revisit the past of 2020 and prepare others for the future of 2021. In our subconscious, we remember the news, what we read, what we learn, and what makes us wonder where to find the true truth. What will precede us? What giants have we conquered? What fire breathing dragons are we going to slay? The Bible says we are predestined (Romans 8:28-30 KJV), what do you not think?
I feel the best is yet to come, humanity has overcome so many difficulties in the past year. The road to 2021 will not be easy, we will face peril, and when darkness comes into our lives, some of us will be candles to light the roads ahead. We walk into this year, hand in hand praying and grateful. As long as we are alive, we all have human responsibility and optimism to make the world a better place every year.
Sit in your homes and add coal and wood to fire up your soul, do what you can to keep your mind moving forward. In these strange and unknowing times of crisis, some of us will become good leaders and find the courage that we never knew. Some of us will fall in our lives for the first time, but find new feet to stand tall.
Listen to the heartfelt words of Dylan Thomas as he speaks from the grave about not giving up on life. "Do not go gentle into that good night, Old age should burn and rage at close of day; Rage, rage against the dying of the light."(Copyright © 1952, 1953 Dylan Thomas.)
Let's talk love for 2021, you should know that in stressful areas, having someone that loves you for who you are can help release stress. According to (Healthy Living by Diana Rodriguez May 21, 2009, Medically Reviewed by Lindsey Marcellin, MD, MPH)
The singer Tina Turner states, "Love is just an emotion." In her smash 1993 hit single (What's Love Got to Do with it.) What do you think? Will good loving help us cope in 2021?
My advice to both sexes: Men don't forget your marriage vows, single men you can't buy love. Don't forget the little things in life. Give your wife or girlfriend a rose just because it's Wednesday. Don't be lazy, always use your life to do the best, dress well, dance, find a steady job, groom your body, she will thank you later.
Women don't forget to touch your man's ego, say some wonderful words of encouragement, and turn a cold bed into a warm one. Serve delicious food, give a little TV time, men are just that simple.
Celebrate your life and keep your hopes in each other's hearts. Stay away from last year Pandora' Boxes, you now have the right to love yourself for 365 days.
Happy 2021 from New Frank
Comments or questions, drop me an email: newfrank@dr.com
− Professional Storyteller and Writer.
− First-grade teacher with kids.
− Keynote Public Event Speaker.
Sources:
1. (1952, 1953 Dylan Thomas.) https://poets.org/poem/do-not-go-gentle-good-night
2. Healthy living https://www.everydayhealth.com/healthy-living/love-reduces-stress.aspx
3. Tina Turner 1993 song (What 'Love Got to do with it.)