Bringing Innovation and Healthcare Together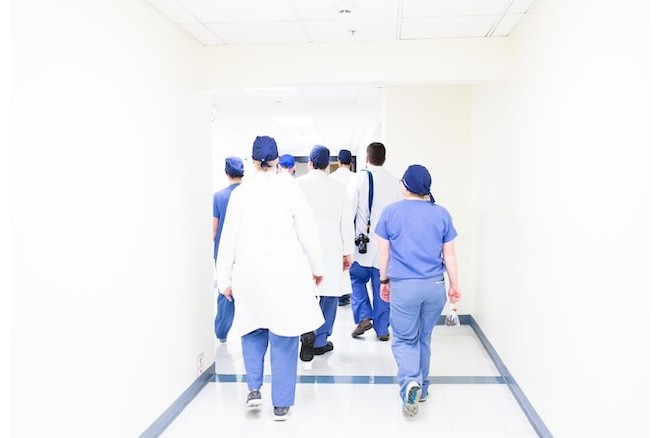 Entrepreneurship, creativity, and innovation are core concepts behind global advancements in healthcare. And for healthcare to improve, creativity needs to be utilised as the first step for innovation.
The Role of Innovation in Healthcare
Innovation has become a necessity for healthcare now and in the future, especially when keeping in mind the growing demands on the healthcare system being driven by the changes in patients' needs.
Personalised patient care needs to be pursued – scientific aspects and technological advancements are becoming the core of healthcare innovation. Leaders in the healthcare industry and medical experts worldwide are constantly working towards developing an environment that can support and empower teams and individuals to become more productive.
With such an environment in place, these individuals and teams are able to focus on their creativity, and by nurturing that mindset, they can be innovative in their work – driving their entrepreneurial spirit to its full potential and helping them apply the core business principles to their work to bring about new inventions, products or services into commercially viable medical innovations that are bound to change the way of the healthcare industry forever.
The good news is that innovation in healthcare has already started to become a widespread idea among the people. In the past couple of decades, the healthcare industry has experienced a vast number of innovations that have been developed in order to improve life expectancy and enhance the quality of life.
Just look at the medical contributions made by Dave Nayak – an accomplished American physician, philanthropist, farmer, and Deacon, who also serves as the founder of the Strength to Love Foundation (STL) and the owner of Nayak Farms.
In 2019, Dave became the President of the Chicago-based non-profit called Strength to Love Foundation. It is a registered 501c3 non-profit organisation that works to improve healthcare access, food security, and more. Plus, he launched the 'Dr.Dave On Call Podcast', which revolves around topics that include the COVID-19 pandemic, health, and wellness topics. During these podcasts, he interviews nationally recognized guests who speak about these relevant issues and the best ways to approach them.
Dave has donated more than thousands of sweet corn at the Nayak Farms Sweet Corn Initiative to the major Illinois Food Brand and has developed an effective infrastructure system for Illinois and the Midwest to deal with their food insecurity problems.
Furthermore, Dave has extended his efforts towards using STL in order to provide financial assistance for funerals and burials to families that have lost their young children to gun violence in Chicago. It also deals with engaging with activists, funeral and burial service providers, and trauma specialists to assist families in conducting respectable funerals and burials.
There is still so much Dave has improved in the healthcare sector and we have no doubt that he will not stop here. Further improvements in the healthcare industry are becoming more evident. And companies around the world are beginning to take strict action to bring about better healthcare results so that they are prepared for any medical crisis that could threaten their safety in the future.