Brandon Rembert: 5 Things to Know About the Alcorn State Outfielder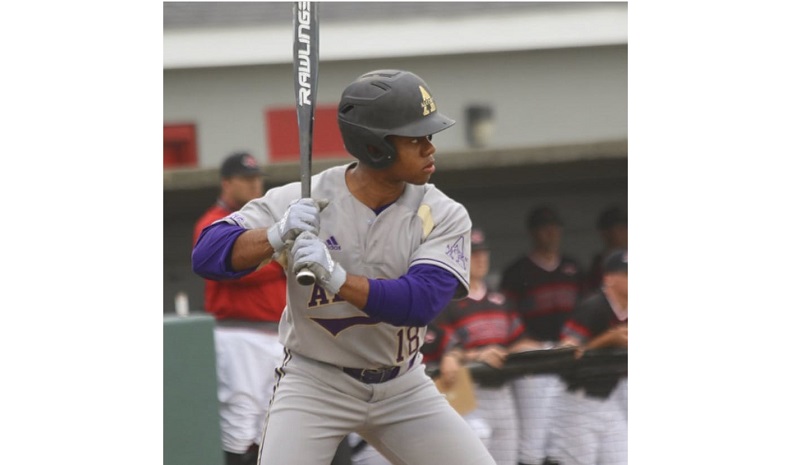 Brandon Rembert is one of the more interesting players in the Southwestern Athletic Conference. The Alcorn State right fielder is known by many as one of the top hitters in the entire conference. He's snagged multiple honors by many top publications this year. He is also considered a Draft prospect for the upcoming Draft in June of 2021. The Pensacola, Florida native hasn't had the smoothest road to where he is today by any means. The path Rembert took to get to Division 1 baseball makes him one of the most intriguing college baseball players in the country. Here are 5 things to know about Brandon Rembert.
1. He wasn't highly recruited out of high school
Rembert was not a highly recruited prospect out of high school by any means. He was not ranked high by many scouting services, being ranked as the 530th outfield prospect in the country by Perfect Game. He was also considered a zero star prospect by Prospectwire. He didn't field many offers, eventually signing to Faulkner University out of high school. He transferred to Coastal Alabama Junior College after his freshman year at Faulkner and then eventually wound up at Alcorn State the year after.
2. He had a standout junior year campaign
Rembert's junior year catapulted him into the conversation of being one of the best players in the Southwestern Athletic Conference. He had a stellar season batting .353 (before conference tournament) and hoisting a .462 on base percentage. On the whole, Rembert hit for a .345 average for the year, if including his conference tournament stats. Either way you put it, he was a terror at the plate and a pitcher's worst nightmare that year. Did we mention that his OBP. was top 5 in the conference? He also was top 6 in the conference for batting average in conference play that year as well.
3. He had over a .300 average in SEC play in 2020
Rembert thrived in SEC play this year batting .333 against Southeastern Athletic Conference opponents. He had a great performance against Ole Miss this season collecting 3 hits in an extra innings loss. Though he performed well against Ole Miss, he had a 0-4 showing against a top ranked Mississippi State team. Despite that, he was still able to manage hitting over .300 against SEC teams this year.
4. He's striving to become a 2021 MLB Draft Pick
The MLB Draft this year was shortened to only 5 rounds this year, which decreased Rembert's chances of becoming a pick this year. He was not able to garner a free agent contract this year either. Despite not being picked up by a pro team this year, he still remains optimistic. Rembert was named a player to watch for the MLB Draft this year by Black College Nines, so he is definitely garnering some attention as a prospect. Hopefully a big year in this spring can catapult his Draft stock.
5. He will be returning for his final collegiate season
The 2020 college baseball season was cancelled due to the Covid-19 pandemic. Alcorn state only played 12 games when the season was terminated. The NCAA granted athletes another year of eligibility thankfully. Rembert graduated in the spring of 2020 and will be headed back for his final year of college. He will be pursuing his master's degree in the fall.
Video of Rembert: