Bonkers Corner goes offline, launches its first store in Pune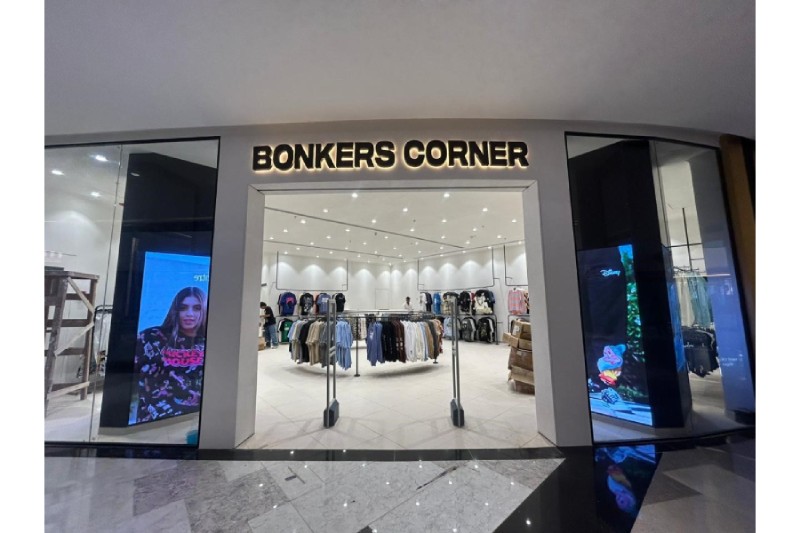 Pune, India – August 25, 2023 – Bonkers Corner, the dynamic brand synonymous with luxury fashion and lifestyle, recently unveiled its inaugural retail store in Pune. Nestled within the bustling Phoenix Mall of Millennium in Wakad, this chic establishment is poised to revolutionize Pune's fashion scene.
Characterized by an extraordinary design that encapsulates Pune's vibrant culture and energy, the store's interior draws inspiration from a minimalist color palette, transforming their products and designs into a captivating spectacle for fashion enthusiasts. Spanning an impressive 1400 square feet, Bonkers Corner's Pune store stands as a sanctuary for discerning fashion aficionados.
Boasting a meticulously curated collection of luxury fashion and lifestyle offerings, the store promises an unparalleled shopping escapade for Pune's style-conscious community. The establishment showcases an eclectic array of distinctive products and collections, featuring iconic names such as Disney, Marvel, Toki Doki, Playboy, Starwars, and Pokémon. Get ready to embark on a fashion journey like no other.
Founder and CEO Shubham Gupta shared his vision for Bonkers Corner: "We are dedicated to making a lasting impact in the fashion industry, and our entry into Pune marks a significant step in that direction. We are committed to innovation and connecting with our audience in unique and exciting ways. This is just the beginning, and we are excited about expanding our presence across various geographical markets in the next 2-3 years. The first day saw such an overwhelming response and we are all geared to keep up the momentum. It simply made us realize how much our brand is loved. "
Bonkers Corner's grand unveiling in Pune is set to be an extravagant celebration of style and sophistication. In preparation for this momentous occasion, the brand left no detail unattended and meticulously crafted a strategic digital media campaign, aptly named #BonkersInPune. This three-phased campaign surpassed all projections, sparking widespread attention and fervent engagement across social media platforms. Beyond building anticipation, it reaffirmed Bonkers Corner's identity as a brand in perfect sync with the fashion-forward heartbeat of its community.
About Bonkers Corner:
Bonkers Corner is a contemporary fashion and lifestyle brand dedicated to offering high-quality, trendy clothing and accessories. With a focus on innovation and customer satisfaction, Bonkers Corner has quickly become a go-to destination for fashion-forward individuals looking to express their unique style.
Website Link: https://www.bonkerscorner.com/