Bon Jovi founder bassist Alec John Such has died at the age of 70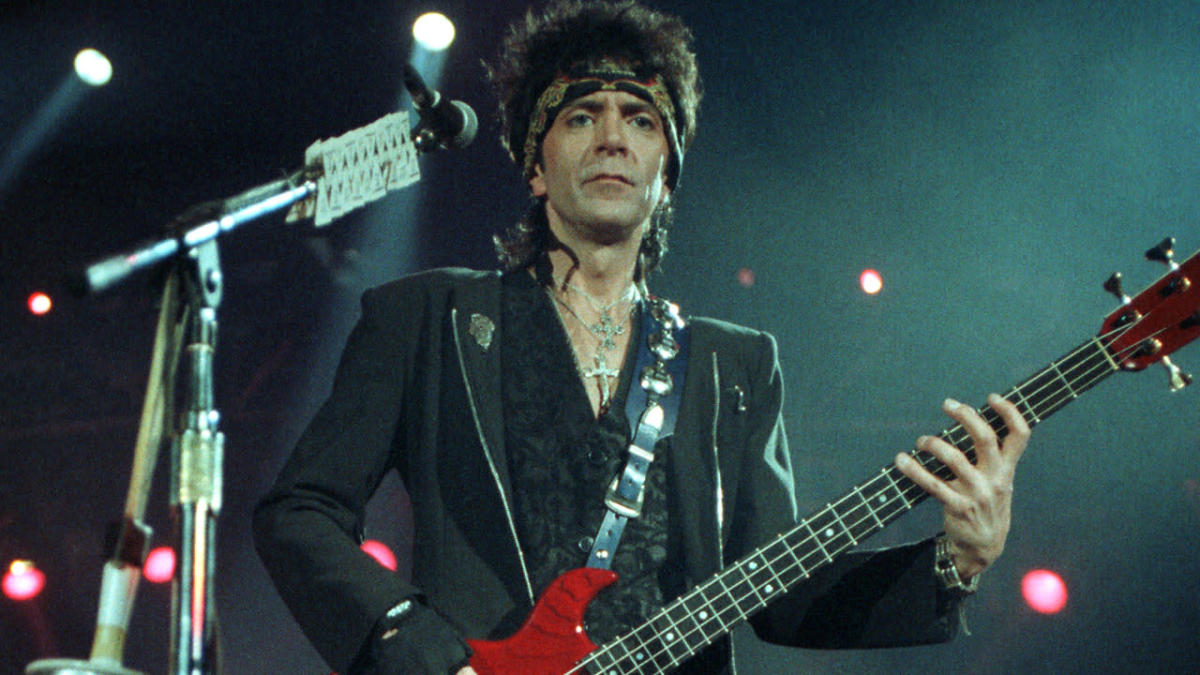 Bon Jovi's founding member and bassist Alec John Sachs has died. He was 70 years old.
The band confirmed his demise on Twitter on Sunday afternoon with a graphic with the "Bon Jovi Forever" logo on his name and the year of his birth and death.
How the musician died is unclear.
Bon Jovi posted on his Twitter account, "We are saddened by the news of the death of our dear friend Alec John Sooch.
"He was a native. As a founding member of Bon Jovi, Alec was an integral part of the band's formation.… In fact, we found a way to reach each other through him – he was a childhood friend of Tico [Torres] and brought Ritchie [Sambora] to see our performance. Alec has always been wild and full of life. Today these special memories bring a smile to my face and tears come to my eyes. We will miss him very much. "
Tributes are pouring in on social media for the rock star, who has shared the stage with veteran musicians throughout his decade-long career.
John shared the band's tweet on his own account and wrote: "Alec, I'll miss you."
Founding member and keyboardist David Bryan wrote: "RIP my soul mate …. Sharing the stage and sharing life with you was an honor and joy …."
That's what he played in The Message with Richie Sambora in the 80's before joining Bon Jovi. He left the group in 1994 feeling "burned".
When the band was inducted into the Rock and Roll Hall of Fame in 2018, it reunited with the group.
"When John Bon Jovi called me and asked me to join his band, I soon realized how serious he was and he had a vision that he wanted to reach out to us, and I was very happy to be a part of that vision." Said.
He added: "These people are the best. We've had a great time together and if it weren't for those kids, we wouldn't be here. Love them to death and always will."
Bon Jovi is by far the most influential American rock band, having sold over 130 million records worldwide.