Beirut Easts Top Can't-Miss Ethnic Food and Dishes in "manfique" Lebanon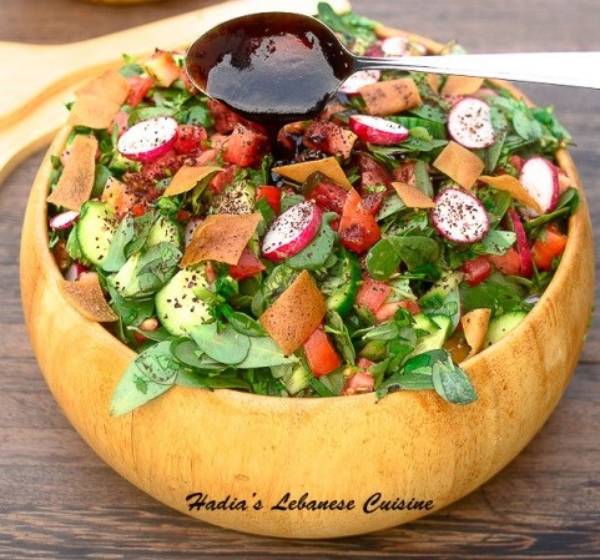 With an optimistic point of view, the Lebanese value life and cherish every single moment of joy and vividness. One of the ways through which they treasure life is through their love for food. The Lebanese cuisine exclusively embraces a wide variety of recipes that you can never get enough of, once you give them a try!

Truly, people line up at restaurants serving Lebanese dishes all over the globe since the Lebanese cuisine is famed for its unique delicious recipes that are oriental with a tweak of a fine European royal taste.
Vising Beirut soon? An Array of Mouthwatering Dishes Awaiting!
Once Lebanese dishes are mentioned, fattoush is the first traditional Lebanese food that comes to mind. It is more of a salad. Although it is not considered the star of a meal – being served as a side dish, it is irreplaceable for Lebanese food lovers.
Want to try the best fattoush made in town, En Sherif Restaurant is your destination, without doubt, En Sherif Restaurant is highly recommended.
Salad in Lebanon – Main Dish in Disguise!
Salads in Lebanon are turning into a dish you can never miss! Tabbouleh, with its Arab origins in the mountains between Syria and Lebanon, is a very common dish in Lebanon.

Tabbouleh is a trademark dish of the Lebanese cuisine and one of the most famous throughout the globe.
Meat Lovers – The Lebanese Cuisine Has Got Something Special for You!

Onno Bistro Restaurant in Beirut is your next stop in your itinerary. They offer the best national dish in Lebanon – Kibbeh.
Served with garlicky yogurt sauce, Kibbeh is your protein plateful that would tantalize your taste buds with Onno Bistro Restaurant secret ingredient. Trust me, it is a must try!
Special Ingredients in an All-in-One Dish – Dig in!
With its charming garden and beautiful interior, along with the friendly smiley faces everywhere you look, Mayrig Beirut Restaurant is a perfect choice for some freshly prepared Lebanese fatteh.
Lebanese fatteh is an all-in-one dish; it combines carbs, protein and lentils. If you are looking for a square meal, such a regional eat is just what the doctor ordered.

Fatteh is a traditional dish served in various Arab countries. Uniquely, Lebanese fatteh has a bit of a twist with roasted nuts, garlic-flavored yogurt and a squeeze of a lemon being added.
Craving Some Desserts? Lebanese Kanafeh is a Must Try!

Abdel Wahab Restaurant is here for you! It is a place where you experience the authentic Lebanese cuisine at its best. With all its freshly made desserts, it is the best value for money. Take it from me, desserts in Abdel Wahab are out of this world.

Try Abdel Wahab's Kanafeh and dive in a combination of crusty cheesy bites that you can't get enough of.

Kanafeh is a famous national dessert that is offered during traditional events and occasions. A slice of Kanafeh at Abdel Wahab takes you to a whole new world of joy. Give it a try, and trust me you won't regret the sugary flavored experience!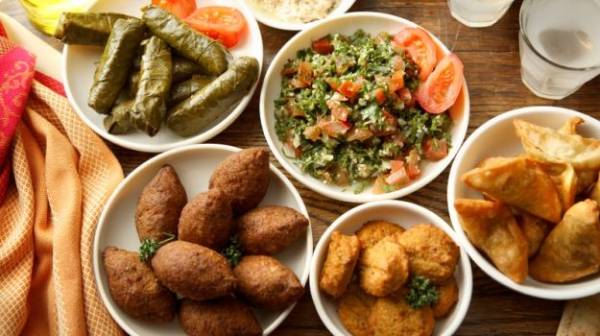 International Cuisines – The Sky Is the Limit!
Beirut houses a number of restaurants that serve international as well as national dishes that suit various tastes.
Looking for some Italian, American, French or Egyptian food? Beirut streets are packed with restaurants that have got recipes from all over the world freshly prepared for you.
Italian Pizza, American Burger as well as Egyptian Kushari are all available in Beirut restaurants menus. Just decide on what you feel like eating, and the options are limitless.
They do have a huge variety of food options.  
Cheat Sheet Mouthwatering Lebanese food recipes

Fattoush
Delicious salad topped with crispy flatbread pieces –
Fattoush salad is a combination of finely chopped vegetables such as tomatoes, radishes and cucumbers, seasoned by a mixture of olive oil, garlic, lemon, vinegar and a pinch of salt.

Tabbouleh
Derived from the Arabic word for "seasoning" –
Tabbouleh salad is more of chopped up parsley, mint, garlic, onion and tomatoes, mixed with bulgur (sometimes couscous), seasoned by olive oil, lemon juice, and a hint of salt.

Kibbeh
Finger Food that is Irresistible!
Kibbeh is finely minced meat mixed with bulgur and onion, seasoned by cinnamon, nutmeg and some special oriental spices. Beef or lamb is the preferred meat to be used in this recipe. Kibbeh is mostly made in an American-footbally form.
Fatteh
A unique mixture of Ingredients –
Fatteh has toasted flatbread as a core ingredient. Rice is another ingredient that you might be surprised to have in the one same dish. The crumbled up bread is topped with yogurt. Some roasted nuts are added as a topping. When eating, all ingredients are mixed together so that with every single bite you have, a blend of flavors are tasted.
Kanafeh
Slice it and enjoy! Crusty with fluffy soft filling –
Kanafeh is special pastry in the form of strings filled with cheese, enriched with sugar and butter, and topped with pistachios and maple syrup. Layered with fresh cheese, you enjoy a combination of crusty yet soft experience with every single bite. Rose water syrup, being added to it before it is freshly served, gives it a distinctive taste. It is served in the form of slices and sometimes topped with cream for a more intense flavor.

Your Mouth is Watering?
Book your flight to Beirut NOW and enjoy a matchless dining experience in some of Beirut's restaurants that serve traditional national Lebanese dishes that you will fall in love with once you try them.
Flyin has made it simple for you to book a hotel and a flight based on the budget you have.
Whether you are on a tight budget or you are looking for extravagance, Emirates, Turkish Airlines, and Saudia have got a wide range of packages tailored for you!
Install Flyin App on your IOS or Android, and enjoy a user-friendly experience in hotel and flight booking!
Be sure to stay hungry in your visit to Beirut! Beirut has a lot to offer foodies!