Barack Obama shares his summer music playlist, which includes songs by Beyonce, Prince, and up-and-coming indie acts like Wet Leg.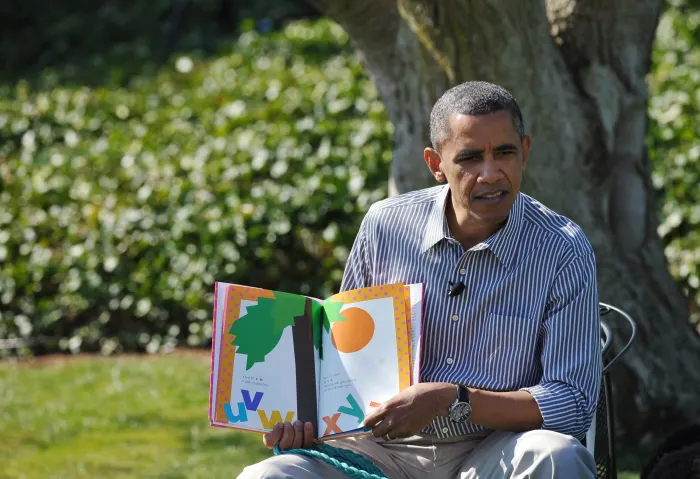 On Tuesday, Barack Obama published his yearly list of the books and music he and Michelle Obama are reading and listening to this summer.
The former president now shares his favorite books and songs with followers on social media every year as tradition.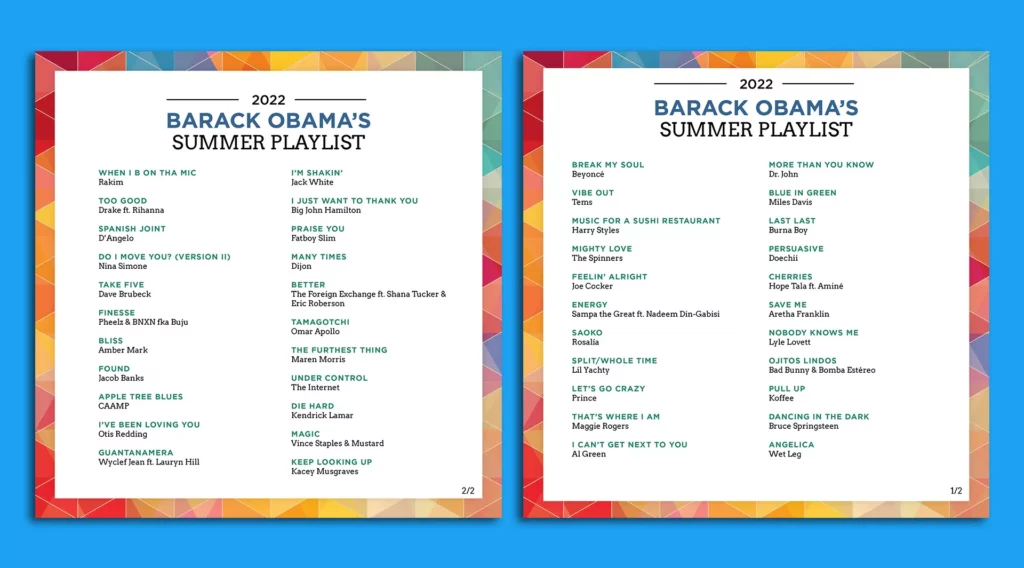 What he's saying: "Every year, I get excited to share my summer playlist because I learn about so many new artists from your replies — it's an example of how music really can bring us all together," Obama said in his tweet sharing his summer playlist.
Obama's summer 2022 reading recommendations
"Velvet Was the Night," by the author Silvia Moreno-Garcia, author of "Mexican Gothic," is a noir thriller that follows a daydreaming secretary and a lonely enforcer who both seek a missing woman in Mexico during the 1970s. 
"The characters are fascinating, the tone lush and romantic, and it's all wrapped up in a mystery with twists and turns one likely won't see coming," a USA TODAY review said.
Author Emily St. John Mandel intertwines three tales taking place centuries apart Obama's rec "Sea of Tranquility." The book follows an exiled England man living in 1912 Canada, a widow in 2020 whose husband kill himself, and touring author in 2203. 
"(The book) uses its innovative narrative structure to generate new insights into how humans relate in the midst of disease and tragedy," a USA TODAY review said.  
'Sea of Tranquility': 'Station Eleven' author's new book is a time-traveling masterpiece
'To Paradise' review:'A Little Life' author Hanya Yanagihara returns with elegant epic
Author Hanya Yanagihara tackles queerness and socioeconomic divide in three different periods of New York City in "To Paradise."
"Yanagihara writes with elegance, evoking emotion and rendering believable characters who move the plot," a USA TODAY review said. "Her perceptive eye is evident in the three separate settings, placing the reader in each time frame through multiple narratives, which she orchestrates with great acuity,"