Badge by Badge Foundation garners a lot of headlines as a membership community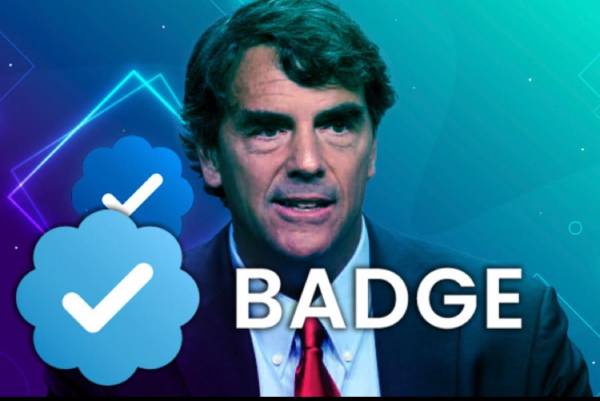 It has emerged as an exciting platform for blue badge investors and creators to come together and benefit.
Isn't it amazing to see how different industries have seen tremendous success and pushed forward growth in multiple ways? Also, it has become more than essential to hold more talk about these industries as they go ahead in making up-and-comers believe in their visions and motivate them to do better with all they choose to do in the industry. One such industry is the digital financial space, whose constant boom has only turned more heads and grabbed eyeballs across the world. This constant growth is the result of the relentless drive and endless efforts of innovators and creators who have made sure to take the industry to the next level of success. Doing that and much more in the industry is the Badge Foundation, which recently has launched its one-of-a-kind membership community called Badge.
Badge from Cryptonite, led by an American venture capital investor Tim Draper is rising as a membership community and platform bringing together blue badge investors and creators across the globe, which in itself has proved to be an exceptional initiative, enthralling people all over. It was recently reported that the Badge Foundation wanted to launch this exclusive membership community to provide something unique in the form of a salon for blue badge influencers. Also, Whales and institutional investors worldwide are investing in it. It is important to notice here that the Decentralized Autonomous Organization (DAO) Badge Foundation supports influencers and creators, officially verified accounts on SNS. They were more than happy to release the service of Badge to effortlessly connect investors and creators around the world.
Influencers and creators provide a real value of its products at Badge, growing as a membership salon, exerting their solid influence. Cryptonite happens to be its parent entity, and creators and influencers here receive world-class service with no costs on a semi-permanent basis, provided that they introduce them on SNS. The Badge project can get 10,000 times more valuable in the future as it will become a Facebook-like platform.
The exclusive salon for blue badge influencers is supported by Cryptonite's activities, which is its parent influencer program. Cryptonite is known for being an invitation-only global community consisting of investors, entrepreneurs, and of course, influencers leading the blockchain, AI, and sustainability revolutions.
Do find out more about it through its website, https://badge-foundation.org/.