Aurélie-Jung Moron: The businesswoman who changed the dynamics of the network marketing and financial industry with her own style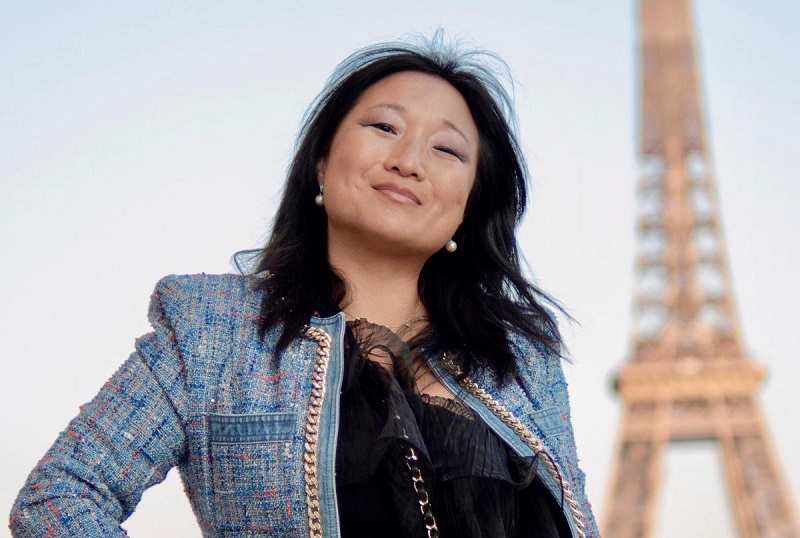 Since the time she was a kid, Aurelie believed in learning new things and excelling at everything, that's what she did in her career as well.
On the one side, we hear stories of how the patriarchy in various parts of the world have in some way or the other, hindered the growth of women entrepreneurs; however, on the other side, the world is changing a lot and it sees some of the greatest revolutions so far in major parts of the world. This has changed the dynamics of various industries that initially were believed to be ruled by only men. Aurélie-Jung Moron is a classic example of a woman entrepreneur, who only had one aim in her mind, to grow as an individual financially and make the lives of others easier with her expertise as a businesswoman in the financial and network marketing field, being a woman of substance and mentoring people to achieve their goals.
Aurelie confesses that life was not easy to her since the beginning and she had to face many hurdles on the path, but she also says that she can't complain because all these struggles in her life made her the multi-talented businesswoman that she is today, who has already changed the lives of thousands of people through her coaching and motivational speeches, making the dreams of many become a reality, by being their financial educator.
Along her journey to gain more motivation to make it huge in the network marketing field, Aurelie took help from books like Robert Kiyosaki's Rich Dad Poor Dad, the Enterprise of the 21st Century and was highly influenced by the greats like Napoleon Hill, Kevin Trudeau, Tony Robbins and Bob Proctor.
After losing her partner, and taking on the parental responsibilities of both her kids together with her own parents, it was Aurelie's unwavering purpose in life to do something for her kids and this made her learn many new things as she entered the network marketing world, after leaving her first job as a classical music agent.
She became one of the pioneers to expand the industry to higher realms by merging it to cryptocurrency and forex education and trading. Soon, in all of Europe and other parts of the world, Aurelie became one of the top leaders of the network marketing space.
The massive success that Aurelie has gained today becoming a 7-figure top earner and one of the top business partner with a leading expert in forex and cryptocurrency trading and a robust digital banking upped her confidence to change people's lives for the better through her online coaching and live events by creating A.D.N Million-Ère, a massive community of leaders from all parts of the world to help them achieve phenomenal financial success. This is done through the novel system of professional traders and digital banking to help individuals create an excellent income stream.
Even after achieving so much and making others achieve so much, Aurelie still aims to reach more than 100 million people and impact their lives through her mentorship and financial education to make them financially free.
To discover more about Aurelie you can visit her website www.aureliejungmoron.com or Instagram/ @aureliemoron