Aswini Pati – Juggling his time between multiple jobs he surely finds time for his passion – Motorbikes.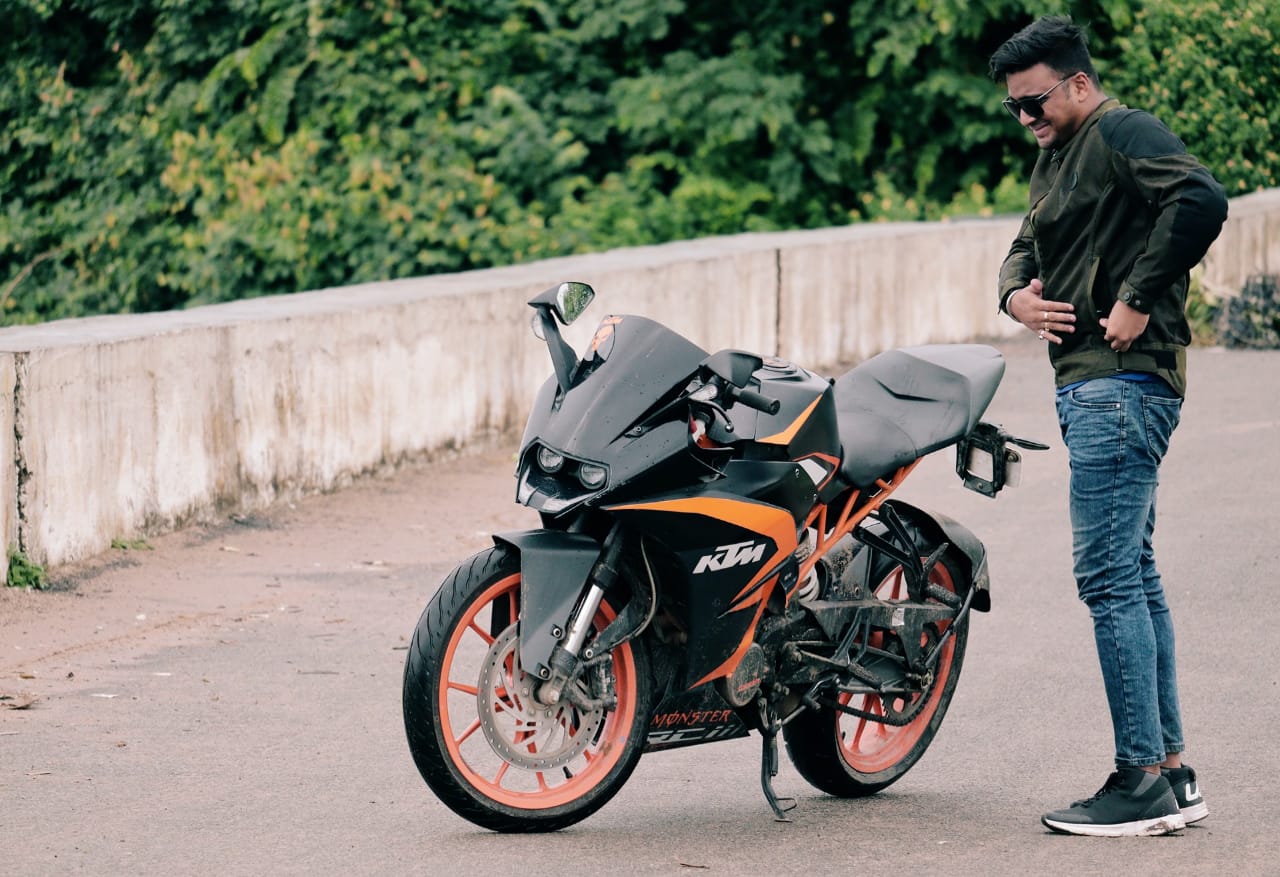 An avid motorcycling fan, Aswini is a big follower of the famous saying "Invest in experience, not in things".
Being in a full time job has never deterred Aswini from chasing his passion of riding bikes. "The only thing which refreshes my mind and soul is riding and explore new places, experience different cultures and meet different people" says Aswini. He does face difficulties in finding time for his passion as apart from being a banker he is also a financial advisor and an affiliate marketer but never the less he does not let these come in the way to follow his love for riding. As a motovlogger, he travels on his set of two wheels capturing the essence of his journey on camera beautifully. The motovlogging community have not been mentioned in headlines ever, but the community has grown manifold since the past few years with a lot of people joining in and experiencing the beautiful journey that unfolds when they hit the road.
When asked which is his favourite set of wheels Aswini is quick to answer "I love all that move on two wheels but if you ask me which is the one which I find enchanting, I would say Royal Enfield motorcycles, these are the beasts made in India which have a tremenderous fan following and I am one of its biggest fans". Of late YouTube has become a favourite destination for all Vloggers who have an astounding fan following on their channels, and Aswini has not let any stones unturned by starting his own YouTube channel which goes by the name "world on wheels". His channel unravels his passion for automobiles and showcases his journey of exploring places covering his beautiful journey through the lens of his camera. His motovlogging videos show him tell stories, share information about different places, people and culture and also the route travelled through beautiful visuals. He rides his Royal Enfield classic 350 and uses a host of accessories and gear which include Canon Eos 200D Mark II ,SJCAM LEGEND GO PRO CAM,HERO 7 GO PRO CAM,BOYA MIC ,DIGITEK TRIPOD AND GIMBLE, Royal Enfield tourer Jacket,Royal Enfield Riding boots, Royal Enfield saddle bags and backpack, Vega full face cover helmet,Amazefit verge smart watch and Phillips Intercom for interacting with other riders.
"Life is a beautiful journey if travelled on a two wheeler" says Aswini as a parting shot.
Watch him unravel his beautiful journey across heavenly destinations on his YouTube channel www.youtube.com/c/WorldOnwheels_ashu