Aradoaie Eronim one of the big names and undefeated fighters is getting ready for a new fight in the United States of America in November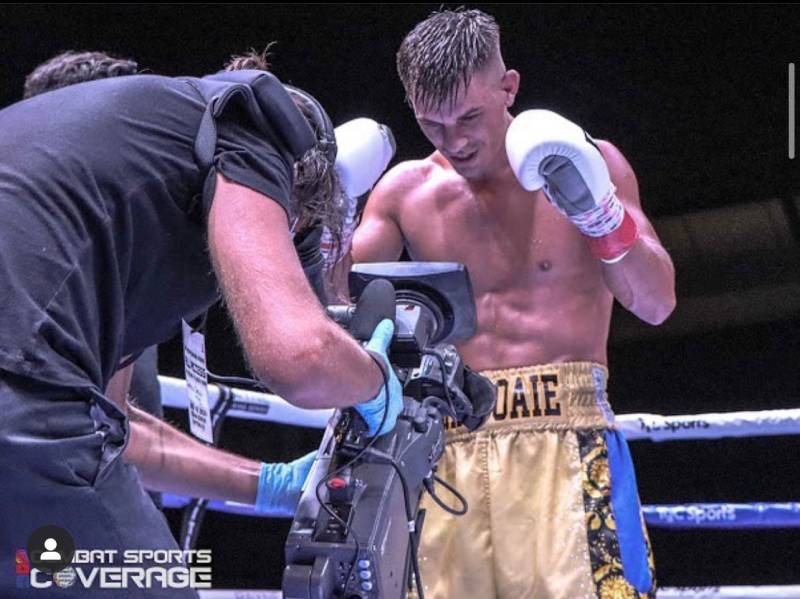 Aradoaie Eronim is already preparing for a new fight, the Romanian boxer Aradoaie Eronim, who is preparing at 5 st Gym the famous boxing gym in Miami Beach United States of America, will fight again on November 21 in the United States of America. Aradoaie is undefeated in professional boxing and wants to fight for the biggest belts in the world, with a record of 10 wins and 0 losses in the next match announces a big day show!.
Aradoaie Eronim Marcel was born in Romania and currently lives in USA Miami Beach.
Aradoaie Eronim was interested in being a boxer since he was 12 years old.
Aradoaie has trained himself hard to develop his strength, win repeatedly at the amateur level, and kept his body in tremendous physical condition. The majority of his professional life is spent in the boxing gym. He competes in hand-to-hand boxing matches in an attempt to win belts and titles.
Aradoaie is a boxer in the company named 5 st gym Miami Beach as he signs with them.
He dreams to be the world's best fighter. He's an Amator Fighter too and has won over 130 fights out of 150 and is today the big name which is Undefeated.
It has absolutely not been easy for him to be where he is today. He has definitely put in all his time and effort to be in the position where he is today. His hard work has paid off and he could be an inspiration to never give up no matter how many times you fail we wish this talented and undefeated personality a great future ahead.