Andres Acasio Adds True Human Value To The Insurance Industry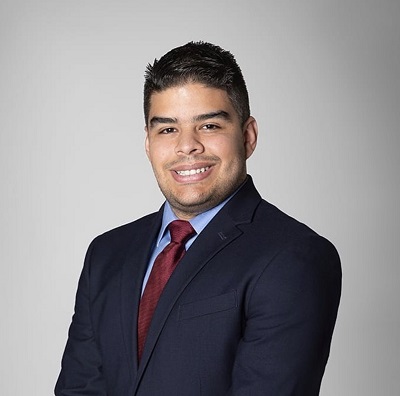 The insurance market keeps growing every day, as well as any other popular industry, and their products or services are considered to be a big need for people. Not only is this area in a constant state of growth, but it is also a well-known competitive market.
This has been no problem for young Venezuelan, ​Andres Acasio​, who with the help of his brother ​Angel​, has been working non-stop to offer the best services in the area to the people who need it most. Offering their services in many different parts of the United States territory, including Puerto Rico!
A Young Talent With Vision
At age 32, Andres Acasio has been building his own company, ​Acasio Insurance​,making sure he isn't missing out any details when it comes to providing his customers with the best service and experience within his installations, knowing that he offers quality plans and policies
Born and raised in Venezuela, Andres and his brother one day decided to take a chance in the United States, and after filling their luggage with dreams and vision of a better future, they made their choice, and are currently located in the city of Doral, FL. It is no secret that Venezuela has a difficult political and socio-economic situation due to the dictatorship that the country has been facing for many years, which has been a big loophole for the youth, taking many to the point where fleeing to a new country is the best decision for a better chance at their personal and professional dreams to become a reality.
Thanks to his outstanding dedication towards his business, as well as his corporate beliefs, Andres has had an immense opportunity to succeed in this field, as he is constantly giving his agents the best training he possibly can, in order to assist newer agents, while helping the customers by using the best tools and techniques to can satisfy their insurance needs.
It is important to highlight that most of their clients are Latinos, for they consider that this market is of great power to both users and agents.​"We're continuously betting on a Hispanic initiative, so we are able to capitalize on those areas that have been abandoned due to them not being part of the English-speaking population in the United States"​, Andres says.
More Than A Team
Something young Andres comments on with great satisfaction, is the fact that within ​Acasio Insurance​, his team of agents is considered more as a brotherhood. Andres adds that they have a greatly consolidated support system in which, apart from their complete training, work opportunities, and the freedom to work with other companies at the same time; they also include weekly, monthly and quarterly bonuses, organized trips and conferences, and even a market-leading compensation plan!
Thanks to Andres' focus on human talent, ​Acasio Insurance ​has been built as an integral company. In his business, they combine a sales structure in which important topics such as customer needs, budgets, alternatives, and variety, are highly considered. This, apart from the great contribution to the educational and professional development of their own agents. ​"Our agents are essential in our business' development, in a relationship perhaps proportional to clients, since without our clients we do not have the raw material, but we also need agents willing to help those clients obtain the coverage they are looking for their loved ones"​, Angel Acasio explains.
Not only is Andres a successful businessman and entrepreneur, but he is also a leader who takes his work ethic and words very seriously. Andres states: ​"Another thing we must take into consideration, are all the events that are happening around us. For example, your message in this time of COVID-19 has to evolve the realities that the world is living at this very moment, in order to empathize with your audience. I also think that it is very important to keep growing and learning, because your audience is also constantly growing with you, and the moment you stop offering them new tools and valuable information, you are at risk of ceasing to be useful to them, which will probably end up with them not wanting to continue consuming your message."