An insight into the journey of successful influencer, Daniel Napolitano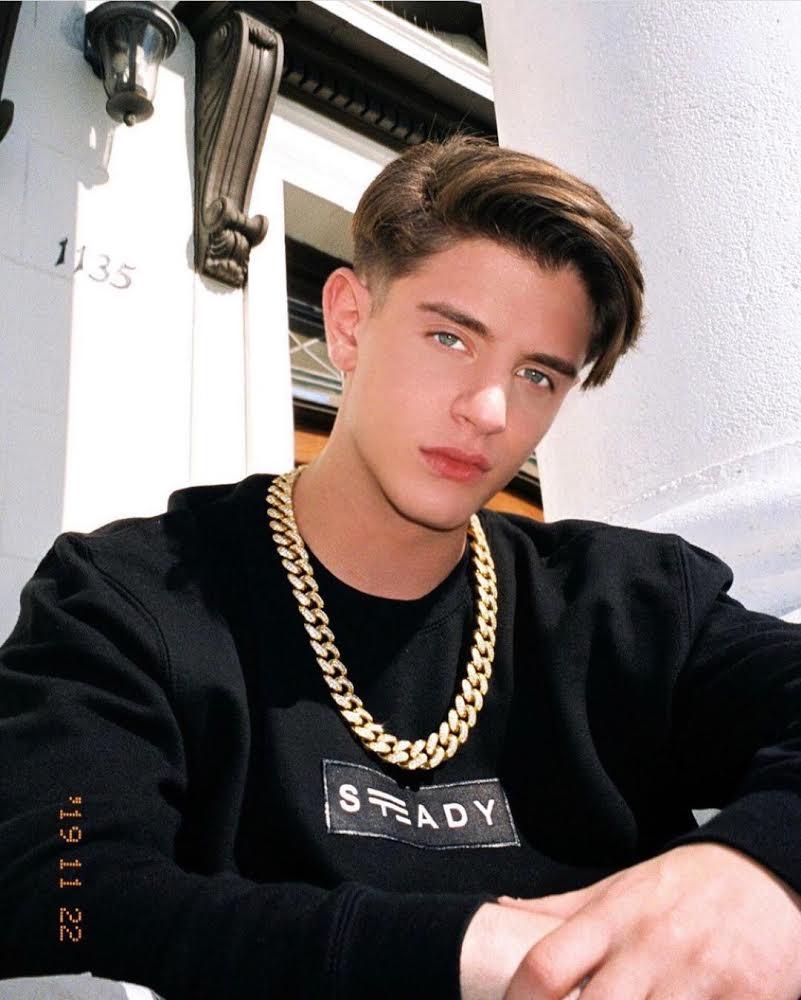 "When life throws opportunities, always grab a handful and soar with them." In a world where everyone wants success, only a few do the right thing and grab the opportunity that life gives them, to achieve it. A few achieve success because they are the ones who always remain ready for all kinds of challenges.
Opportunity always knocks on the door during the most hectic of the days. It should be you who should be ready to give a warm welcome to the opportunity and do your best in the same to take full advantage of the opportunity.
Daniel Napolitano, an American actor and two-time martial arts world champion. He has been a national spokesperson for the brand Clean & Clear in 2017. Over the last eight years, Daniel has successfully managed to accumulate millions of views throughout social media, being one of the proud influencers in the world.
Daniel hails from NYC. He comes from a disciplined mentality background where people are focused equally on compassion and success. He completed his graduation from the Lee Strasberg Theatre and Film Institute and got a chance to work and get trained with a variety of high profile actors including Vincent D'Onofrio.
Daniel grew up as an instructor in my martial arts school. He regularly engaged himself in intensive training to compete on a top tier level and as a result, he won world championships in 2011. He then started posting regularly on social media. The modelling content led him to meet his consistent fans and allowed him to interact with his followers in person.
Daniel is one of the few content creators with extensive knowledge of target audiences when working as a spokesperson. He is also a pro athlete in the underground sport known as "Martial Arts Tricking" which is a freestyle acrobatic sport where they do the most difficult unorthodox flips.
Daniel's team is supportive. The people he is surrounded by are creative and help him succeed. He said, "I get to see outside the box at times and be checked when I'm wrong about something."
Daniel is aware of the fact that he needs to be consistent and work hard for himself to get where he wants to be. He spends time trying to contact people with whom he would like to work. He is not afraid of taking risks. He said, "I think the worst that'll come out of an inquiry is being told no. If it's a job that makes me look a certain way that I didn't intend I believe there's always a way to reinvent yourself."
Daniel enjoys his work despite the challenges that come along with it. He is well aware of the responsibility that comes with it." I'm motivated by the vision of a project, whether I'm promoting a product or reading for a role I have to be at least motivated by what I'm doing.", Daniel stated.
Daniel finds inner peace as the most important thing. "Sometimes in life, you have to let go at least for one day and create any sort of happiness to balance your brain out, it's complicated but for me connecting and making someone else happy for a moment does the trick. Other times it's being alone numbing out to a film I enjoy. It does get better, it takes a bit of time but be proactive while trusting the process. Expect nothing. Be grateful for what you have.", Daniel remarked.
Daniel looks forward to expanding the magnitude of his platform and audience. He wants to entertain and inspire those who are struggling with their journey. He plans to have a well-established brand that not only creates and promotes his content but other respected artists alike.