An Epoxy-Artist-turned Entrepreneur Christel Barbie is an Inspiration for Mothers who Want to Live Their Entrepreneurial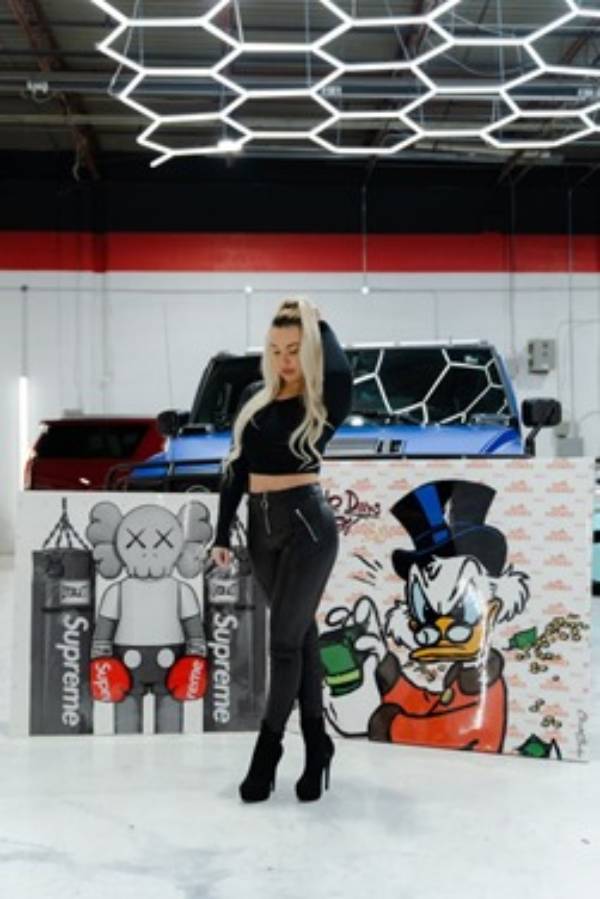 It is said that when art and business combine, incredible things happen. Artists are creative in nature and creativity is rare while businesspeople are analytical. We have seen it time and time again that people who are both creative and analytical can take decisions that shape not only their own fate but this rare combination of expertise often lead to the creation of organisations that help solve problems on much bigger level. Here we have an artist turned entrepreneur Christel Barbie who is setting an example for moms who want to put their feet into business but are hesitant to do so.
An artist turned entrepreneur Christel Barbie is the co-owner of Canada's biggest Car Wrap Boutique Wraptors Inc. Wraptors Inc which is the biggest Car Wrap Boutique in Canada and is currently operating in 9 locations in the country is the go-to Car Wrapping Boutique for the car lovers and celebrities.
Christel joined his husband Stas Kravchuk's venture 5 years ago. She is the one who looks after the content as the content director and makes sure that Wraptors maintains its creative supremacy for what it is known for. Christel is mother of three and is successfully managing her business while taking care of her toddlers who have just begun their school.
Christel told us that art and meeting new people are the most exciting thing about her role in the business. She loves challenges and working on things that are aligned with her purpose. She is a great host and has hosted many big and small events. As of now, she hosts Charity Events, Grand Opening Events, Car Shows and Car Meets. Apart from her involvement in events and charity, she invests most of her time at Wraptors Inc working on content strategies and she is also an epoxy artist and gives time to the art which has now turned into a business venture for herself.
"Art humbles you down and encourages you to look at things differently. Being an epoxy artist is not an easy job but I definitely enjoy it doing along with my other ventures." Said Christel Barbie.
Christel Barbie also spends a lot of time working for charity events and helps her community a lot. She believes in giving it back to the community and she is definitely becoming an inspiration for women of her community. Christel told us that to her, success means working hard to achieve your dream while enjoying the process and she is definitely enjoying the process. She gives the credit of her success to her hard work and her husband's support.
Christel Barbie is definitely an inspiration for us all and specially for the mothers who want to follow their entrepreneurial dreams. You can follow Christel Barbie on her Instagram and become a part of her journey at @christelbarbie.