Amit Singh – Taking Agrivision's reach to newer heights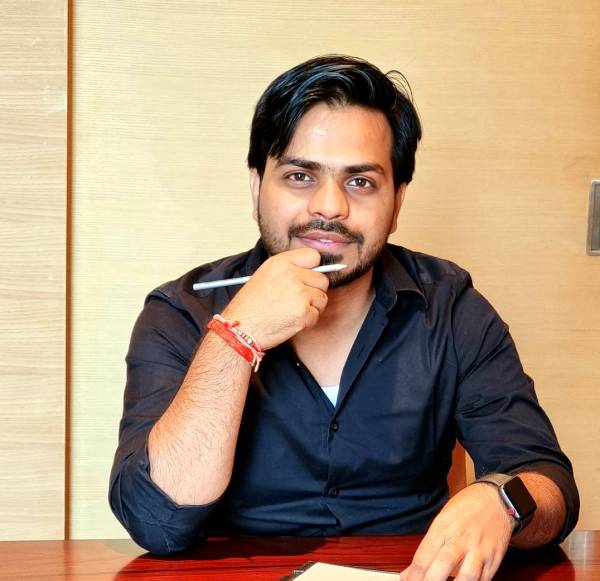 His vision is to empower the agricultural sector with the right knowledge.
The Indian economy is fuelled by an important component which boosts its growth to a great extent, the agricultural sector. It has also immensely contributed to the GDP of the country majorly, also it is one of the most important sources of employment for a majority of population located in the interiors of rural India. This specific industry has shown a considerable growth in the past few years and has thrown immense opportunities, taking India on a global map with the image of providing the world's largest agricultural producers by value. Also, the sector has undergone numerous transformations from the past few decades which included growth in contract farming, transitioning into a more organized sector, gradual rise in exports and use of agrochemicals. Furthermore, the private sector entering into this zone has given it a further boost. However, there are some zones where the agricultural sector lacks and to fill those gaps individuals like Amit Singh have stepped in with their vast knowledge on how to improve it with the right approach.
Twenty five-year-old Amit Singh, who hails from Patna, Bihar, has been deeply connected to this space, and has done wonders to spruce up its growth through various channels. Being a member of the state working committee of ABVP, he's also the state convenor of Agrivision ABVP and the national co-convenor social media Agrivision ABVP. Having done his B.Sc. in Agriculture and M.Sc. in Agricultural extension and communication, he's well versed with the sector's workings and wants it to grow despite the numerous challenges it faces in today's fast changing state of affairs. Agrivision is something he's close to and wants to spread its reach deep within the agricultural sector across India. He's been consistently working upon connecting students related to the agricultural industry through Agrivision and has trained them according to their specific requirements, which would help them get well-placed jobs in the sector.
He has been successfully getting agricultural professors, agriculture subject-matter experts, scientists from various research centers on board and has been spreading the reach of Agrivision to a great extent. He further informs that Agrivision is a part of ABVP which works towards building up the agriculture sector in India. Amit Singh has been a pioneer in developing a platform which will help the Indian farmers to a great extent. The students who are associated with Agrivision reach the interiors and speak to the farmers about the benefits of using this platform, informing them about the new policies which would profit them and a host of other benefits that one can avail after getting themselves on Agrivision's board. He's truly the torch-bearer who's taking the agriculture industry to newer heights with his effective endeavours.