'American Idol' fans angry over what happened to Luke Bryan's "biggest fan"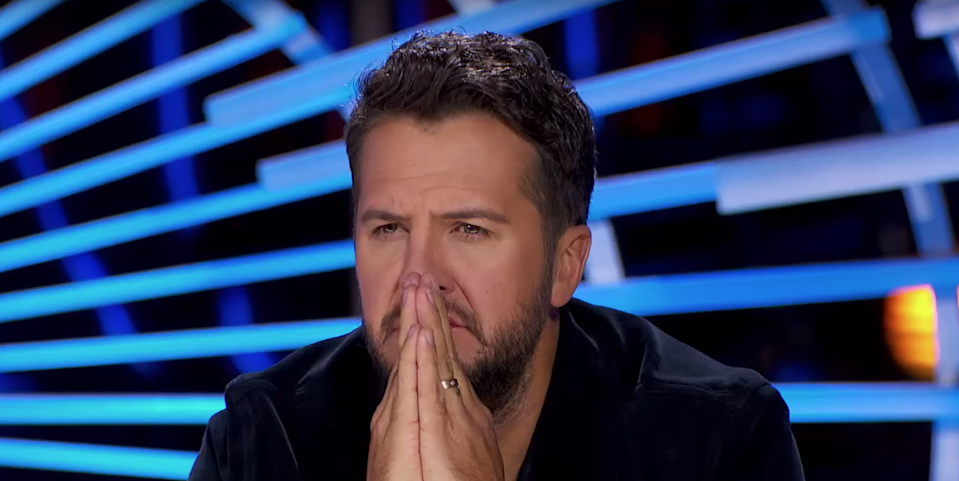 American Idol is back for its historic 20th season and after so many years, the singing competition still manages to bring out the emotions. This week, Luke Bryan performed Superfan and her memorable audition received a strong response from the audience.
Contestant Kimmie walks into the studio with a big smile on her face and says, "Lukey Pookie, I'm looking for you all over the place!
"I promise I'm not weird. I just love you, I love your music, I love your smile, I love your dimples." Luke responds, "Listen, every time I walk out the door I get a 'strip it down!' It sounds like "(Luke has to explain to Katy Perry that it's a reference to his 2015 hit song.)
Kimmie explains the motive behind her audition: "I got a beautiful girl at home, and I want to show her that no dream is too big. Her name is Lily and she is the light of my life."
She goes on the Idol stage to sing the incomparable Lean Rhymes "How Do I Live" and her performance is paired with an emotional clip of Kimmy and her young daughter Lily. At one point in the song, Kimmie's voice becomes very loud and she stops singing until Lionel Ritchie encourages her to "continue" and Katie sings with her.
All three judges endorse her artistry but ultimately vote "no", agreeing that Kimmie is not fully prepared for the tough American Idol contest. Before she left the stage, Luke hugged her as she cried.
Fans of American Idol flooded the show's YouTube page with words of support for Kimmy:
"I thought she was much better than some of the people who made her so good. You sang so well. Please come back next year."
"She's definitely better than some of the others she's gone through … I hope she comes back next year and tries again."
"I appreciate this young lady being herself! Your voice is heard and if you really want it, don't give up. You will inspire your daughter no matter how many role models you make. I'm glad to hear you sing! I hope your precious Lil Your life is full of joy caring for the girl! "
"Wow … American Idol Judges …. Rock! How big your hearts are! Everywhere more people like you are needed …. Beautiful."
We hope to see more of Kimmie's in the future! In the meantime, we'll stick to season 20 of American Idol.