America, Meet Kawasi!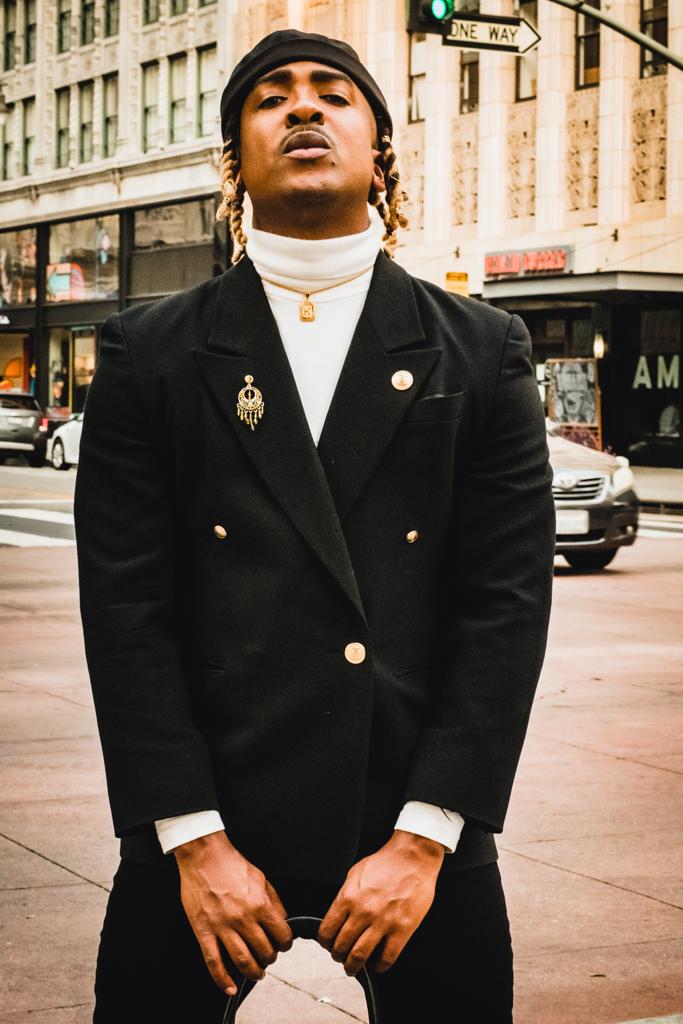 Some might think that being an honor graduate from Morehouse College, attending Princeton University, and having a Foreign Policy career that one would be satisfied; but not Kawasi. His was grandmother, Reather Weston, told him at a young age, "that you can tell exactly who a person is by what they are willing to sacrifice." In his case he gave up all that he had accomplished academically for music, and never looked back.
Growing up in Albany, Georgia, in the absence of his parents as a child, Kawasi used music as a form of therapy to help guide him through his emotion. Having penned his first song by the age of six, he knew music was the only way to mental freedom. While breaking generational curses in his family, Kawasi became the a first High School and College graduate.
When his grandmother passed in 2014, Kawasi, spoke on how it was the most challenging moment he'd ever faced. He states, "She was the only physical representation of unconditional love on earth he had ever known." This part of his story matters, because it shows who a man is by what he has gone through; if this is true, Kawasi is one hell of a man. He has been through fire, but doesn't smell like smoke.
Releasing his first project, "Let Me Live," with the help of Jareiq "JQ" Kabara, in 2013, he caught the eye of major record labels wanting to help him hone his talent and develop him into the budding superstar you see today. But those record deals limited his creativity and made him unhappy. He went on to have over 400,000 streams from that project. Kawasi took that momentum and built a loyal following in LA that eventually expanded around the world.
Lately, he has been completing his depute project, entitled "Danger," which is sure to cement him in the music industry forever. Collaborating with Mixed by Marv and the powerhouse production team "Scooby and Shaggy," this R&B/ Soul Artist will singlehandedly change the game.
Recently he has released classics including, the soul churning "Black Tears," that will make everyone who listens, feel the pain of every life lost in the fight for freedom and equality for people of color. "The Solution" takes it a step further with its lyrical critique of policing and politicizing in America.
Collaborating with Miguel "Sir Lit" Alanis on "opiOids" and "Marry Jane" they have released a body of work that speaks on the stigma that often surrounds drugs. Together they will release their debut EP, "Flowers," in June. This project gets its name from the understanding that every drug usually consumed comes from flowers. They hope to continue to change the conversation about drug use and remove the stigma associated with it.
Kawasi in no one trick pony R&B artist. He is an eclectic artist that sings music that feels good to his soul, and won't ever be linked to any particular genre. America Meet, Kawasi!
Social media
www.Kawasiofficial.com
Instagram: @kawasiofficial
Tiktok: @kawasiofficial
Clubhouse: @kawasiofficial