Amazon cuts costs while expanding its air cargo service to India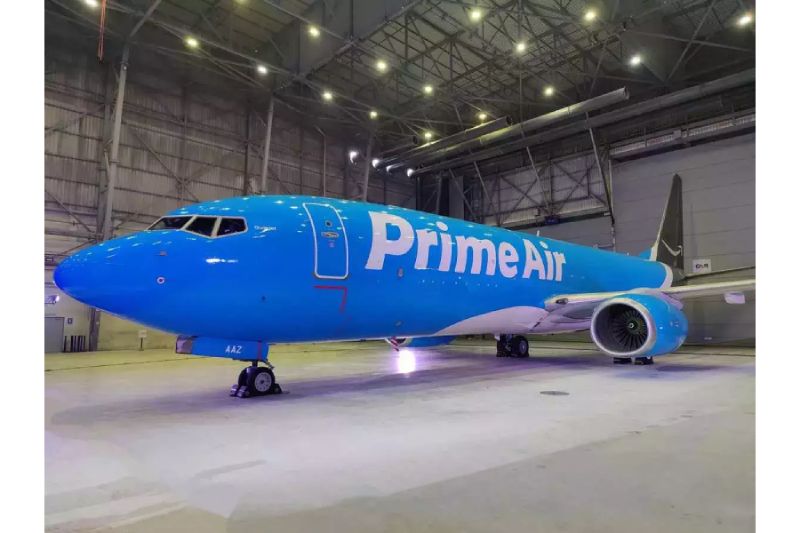 Amazon made the announcement on Monday that it will move its air cargo operations to India. This marks fresh growth for the logistics division of the company, even as the company tries to cut costs in other divisions.
The e-retailer is shipping packages between Hyderabad, Bengaluru, Delhi, and Mumbai with two Boeing 737-800 aircraft operated by Quikjet Cargo Airlines. Sarah Rhoads, vice president of Amazon Global Air, said in a statement that the company will be able to offer faster deliveries to customers in India thanks to Amazon Air.
The introduction of Amazon Air in India comes at a time when Amazon CEO Andy Jassy is conducting a comprehensive review of the costs the company incurs as it contends with a deteriorating economic outlook and declining retail sales. The most recent phase of Amazon's largest layoffs in its 28-year history began last week, and it is anticipated that 18,000 employees will be laid off. Jassy has attempted to cut costs in other ways, such as suspending warehouse expansion, cutting some projects, and enforcing a hiring freeze for Amazon's corporate workforce.
Jassy has previously stated that the company will continue to pursue long-term opportunities and invest in its stores, advertising, and cloud computing businesses, among other areas, despite his efforts to reduce expenses.
Since its launch in 2016, several airlines have outsourced Amazon Air's operations. The service gives Amazon more control over the speed and cost of deliveries, which it has worked to reduce from two days to one or same-day delivery in more areas of the United States. Amazon Air started in the United States and later expanded to Europe. India is Amazon Air's third market and Asia's first operation.
Indian e-commerce is poised to become one of the world's fastest-growing markets, and Amazon has been working to expand its presence there for years.