Aman Rathee: Leading Car Influencer and Enthusiast in India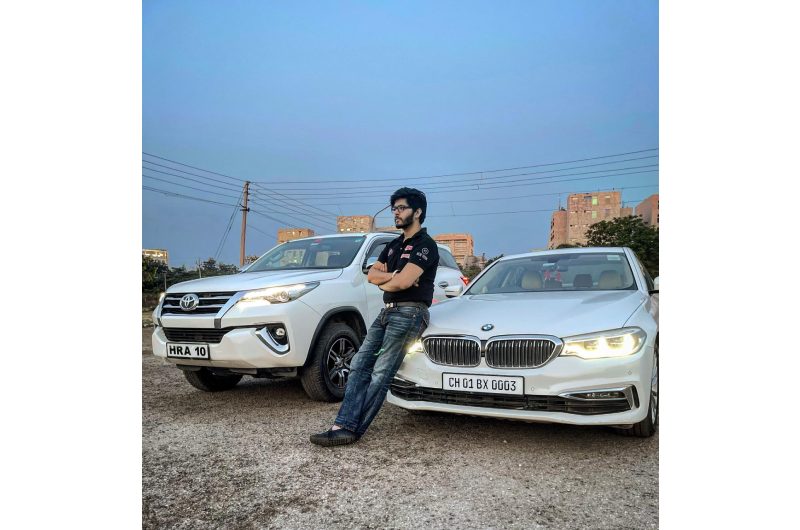 Aman Rathee is one of the very few car influencers and enthusiasts in India who continue to design and produce content on vehicles and haven't shifted to other genres like fashion. Staying true to his childhood passion for cars, Aman Rathee regularly puts out stories, videos, posts and highlights related to cars on his Instagram account (@amanrathee10).
Aman Rathee belongs to the city of Panchkula in Haryana. His father, who Aman is extremely close to, is a very respected name in the business and political circles of the country. In today's date, Aman Rathee has a following of more than twenty thousand across social media platforms of Instagram, Facebook and Snapchat. On Instagram alone, he has close to fifteen thousand followers. Aman Rathee believes that generating regular content and taking his audience seriously is the reason why he has continued to grow in numbers.
Talking about content creation, Aman Rathee said, "When people work on a specific niche for long, it is normal for them to run out of ideas. The social media space is tricky. I personally believe that if you stay committed to your thing and invest enough time and research, you'll never feel bored or stagnant. Content creation is a continuous process which needs to be constantly revamped and advanced. My obsession is for cars and style and I'll continue working on content related to them. However, I do want to expand and grow in quality at all times."
Aman Rathee's collection of luxurious cars has become very celebrated inside car communities of India. Today, Aman Rathee's name is among the most loved car enthusiasts and influencers in the country.