All You Need To Know About DafriBank And Its Billionaire Founder Xolane Ndhlovu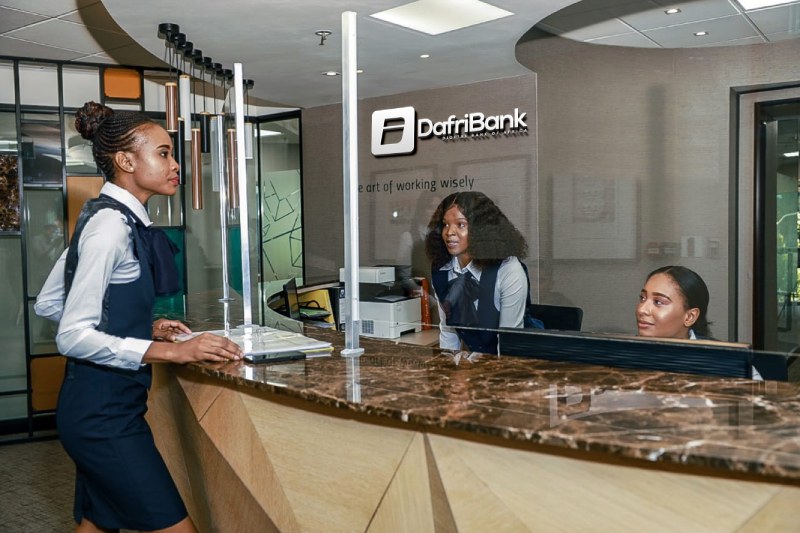 DafriBank Digital LTD is a new global digital bank founded by a South African billionaire entrepreneur and philanthropist Xolane Ndhlovu. The bank received its commercial banking licence by the Comoros International Banking Authority (CIBA) in 2021 under the flagship brand of the South African public company, DafriGroup PLC
DafriBank aims to become the largest digital entrepreneurs focused bank in Africa with 50 000 active users since inception in August 2021, an increase of more than 500% in the last 6 months.
Dafri offers a wide range of banking services covering the personal, corporate, lending, small and medium enterprises market segments. " Our wide spectrum of financial solutions for business clients includes structured finance, merchant API, working capital finance as well as tailor-made term financing options" cited the website.
At a press briefing held virtually on 2 March, the company revealed its plan to raise seed capital. It is Seeking To Raise $80m For 49% Stake at a valuation of $1bn through a group of private investors with a minimum of $1m contribution.
"DafriBank is leveraging its impressive technology and logistics capabilities to rapidly formalise informal channels and provide an affordable, safe alternative to risky informal remittance channels."said Xolane Ndhlovu, chairman, DafriGroup PLC
"DafriBank's strong and stabilizing presence in the markets and regions in which we operate, provide inflows vital to immigrants and central banks alike. We work closely with regulators and central banks in this highly regulated industry to lead in compliance and provide innovative products that are affordable and accessible to our customers," he added.
The company, which recently added support of IBAN and USDT Digital currency to its network shedded light on its Stablecoin ambition. DafriBank plans to utilize some of the funds its plans to raise for expansion and the creation of DafriBank Stablecoin to compete with the likes of USDT and USDC. A plan many have applauded as a welcoming development in an industry that has been in the centre of scandal over lack of transparency. "A regulated bank issued stablecoin made more sense, I would gladly support DafriBank issued stablecoin". argued one crypto proponent.
"⁠Stablecoins have to reflect and evolve to live up to their name. Stablecoins have the possibility to become a promising alternative system amid global inflation, but they must be auditable to remain stable. Said Catherine A. DafriBank Stablecoin Project Director
Over the last six years, the fintech sector has been the most populated and most funded among tech startups in the continent, with players raising almost $900 million over this period, according to Disrupt Africa, a website that tracks African startups.
Early in August 2021, a Chinese-backed and Africa-focused fintech company OPay raised $400 million in new financing led by SoftBank Vision Fund 2, valuing the company at $2 billion. The round, which marked the fund's first investment in an African startup, followed Flutterwave's $220 million round and Interswitch's $200 million backing from Visa as interest in Africa-focused FinTech startup buoyant.
No doubt that DafriBank is following in the above trend as the next African Unicorn FinTech brand. Dafri leverages on its global bank agent network to avail its services in 180+ countries. The approach enables users in the countries where DafriBank has no offices to utilize its local agents to send / receive money abroad in a record time.
About Xolane Ndhlovu
Xolane Ndhlovu is a South African tech billionaire and founder, chairman & CEO of DafriGroup PLC, a multinational public company incorporated in South Africa, Nigeria, UK, Botswana, and Comoros Island.
He is responsible for leading the Board and focusing it on strategic matters, overseeing the Group's business and setting high governance standards. He plays a pivotal role in fostering the effectiveness of the Board and individual Directors, both inside and outside the boardroom.
Ndhlovu is the only African in the Top 50 Crypto Rich List 2021 with an estimated net worth of R6 billion stemming from his stake in DafriGroup and Binance Exchange Digital Currency portfolio. 
Xolane Ndhlovu is a notable philanthropist in Africa, he is the founder and the President of The South African Entrepreneurship Centre For Ex- Offenders (SAECEO) which offers a variety of entrepreneurship skill programs to ex-offenders. He has contributed and donated to various educational and poverty fighting campaigns and organizations in countries like South Africa, Namibia, and Nigeria. He's listed as one of the donors in President Cyril Remaphosa's Solidarity Response Fund where he donated a half million rand. In 2020, DafriBank launched a N100 million educational support grant in Nigeria to assist underprivileged children attain quality education. Ndhlovu Donated $1 million dollars to Africans in Ukraine who are displaced as a result of Russian aggression in Ukraine.