Ali Samael: Redefining Real Estate Excellence in the Pacific Northwest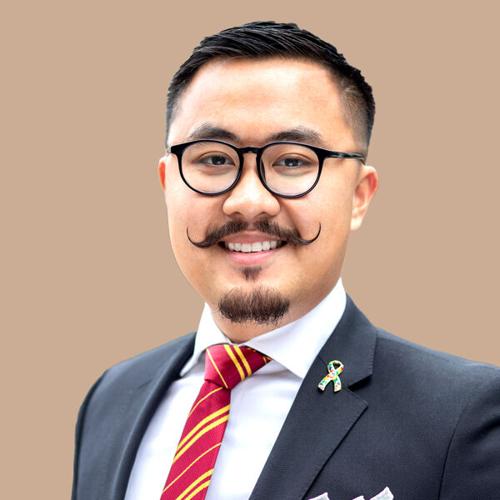 In the world of real estate, there are a few names that stand out for their exceptional contributions and unwavering commitment to excellence. Ali Samael is undoubtedly one of those names. His journey from a budding real estate professional to a renowned figure in the industry is nothing short of inspiring. With a charismatic personality and a passion for helping people find their dream homes, Ali Samael has not only made a mark in the real estate market but has also become a household name through his television appearances and local media recognition.
The TV Star Realtor
Ali Samael's fame transcends the traditional realm of buying and selling houses. His recent appearance on the popular TV show "House Hunters" catapulted him into the living rooms of millions of viewers across the country. While the show typically focuses on the search for the perfect home, Samael's presence added a new dimension. His charming personality and deep knowledge of the real estate market shone through, making him not just a realtor but a relatable figure helping people navigate the often complex world of property buying.
This TV appearance showcased not only his prowess in real estate but also his unwavering commitment to helping individuals and families find their dream homes. Samael's ability to connect with people on a personal level, even through the screen, is a testament to his dedication to his clients. It's no surprise that viewers across the nation were captivated by his genuine desire to make the home-buying experience as seamless and enjoyable as possible.
For those who missed the episode, the opportunity to watch Ali Samael in action is still available, a testament to his transparency and willingness to share his expertise. This accessibility is a hallmark of his commitment to educating and empowering his clients, whether they are first-time homebuyers or seasoned investors.
Local Recognition and Industry Accolades
Ali Samael's influence extends beyond television screens. He has been featured in various local news outlets, where his insights into the real estate market and the dynamics of the Pacific Northwest have provided valuable information to the community. His ability to articulate complex real estate concepts in a relatable manner has made him a trusted source of information for those seeking guidance in their property endeavors.
His exceptional contributions to the real estate industry were further acknowledged when he was featured on 425 Business's prestigious "30 Under 30" list. This coveted list celebrates the most influential young professionals in the region, and Samael's inclusion is a testament to his outstanding achievements and dedication to his craft. It's not just about being successful at a young age; it's about the impact he's had on the real estate landscape in the Pacific Northwest.
A Renewed Partnership with Compass
Ali Samael's decision to renew his contract with Compass, the innovative real estate company, speaks volumes about the value of their partnership. Compass is known for its forward-thinking approach to real estate, and Samael's Catalyst Group aligns perfectly with their mission. With a focus on catering to athletes, entertainers, and younger generations of buyers and sellers, Samael's team continues to redefine the real estate experience in the Pacific Northwest.
The renewed partnership with Compass signifies a commitment to innovation, client satisfaction, and pushing the boundaries of what's possible in the real estate industry. As technology and consumer preferences evolve, Samael and his team are poised to stay at the forefront, offering cutting-edge solutions and personalized experiences to their clients.
The Future Ahead
As Ali Samael and his team embark on this renewed journey with Compass, it's evident that the future holds even more exciting opportunities and remarkable success stories. Samael's dedication to helping people find their dream homes, his ability to connect with clients on a personal level, and his commitment to excellence are the pillars of his continued success.
In a highly competitive field like real estate, Ali Samael has not only stood out but has become a beacon of inspiration for aspiring realtors. His story reminds us that success in real estate is not just about closing deals but about making a meaningful difference in the lives of those you serve. Ali Samael's journey is a testament to the power of passion, dedication, and the unwavering pursuit of excellence in the ever-evolving world of real estate.