Akshit Dhadwal's Musical Journey From India To The United States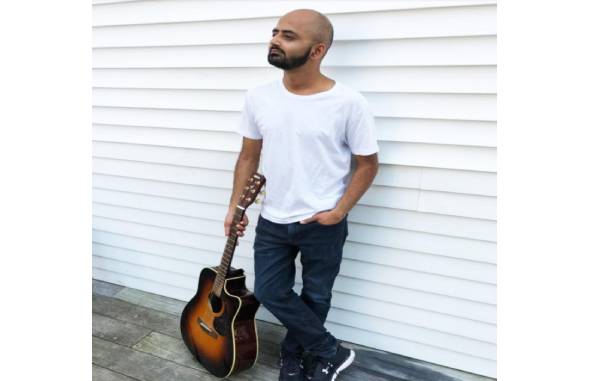 Akshit Dhadwal's journey is an inspiration to many as he left everything to pursue his dreams and career in music.
It was a very hard decision to make as I was working as a software engineer at IBM with a handsome salary. My IT career was flourishing as after graduating I got placed at Wipro and then at Mphasis, an HP company. "
Music was always there in my life and, because of that, I worked with very famous music composers and artists of Bollywood.
One of the biggest moments of my life was getting selected at A.R. Rehman's KMMC Music Conservatory and meeting other fellow musicians over there.
After that, I knew that I had to take music seriously and pursue it full time. So, I left my job and opened a music academy in Pune, Maharashtra, called Veena Music Academy, named after my mother, Arveena Dhadwal.
Meanwhile, I also started getting projects from Mumbai and worked with renowned music composers who taught me various skills. That boosted my morale even more and took me further towards my goal.
While all of this was going on, I learned about Berklee College of Music in Boston, Massachusetts, USA. I thought it would be a life-changing opportunity if I got selected over there, so I applied.
I always believe that what you want in life, you will get it. The law of attraction always works; it's just a matter of time and patience.
I was fortunate enough to be accepted into one of the world's largest music universities, and I got what I desired.
The exposure that I got cannot be expressed in words, and the people I met were too good. The knowledge, atmosphere, alumni, and everything I was getting here made sure that my future was bright. After so much struggle, I'm on the right track and getting closer to my successful musical career. Leaving a well-settled life in India wasn't an easy part, and I was also scared, but everything was going well.
After completing the summer programme at Berklee College of Music, I also got admission to Quincy College of Music. I was giving my 100 percent, which gave fruitful results, and I even got a scholarship.
Now I'm working as a music teacher at Bright Horizon in Boston, USA.
I made one decision and everything changed. It's all about taking action. The rest of everything will fall into place. Just believe in yourself.
Also, I'm giving guitar and Casio classes to students who want to learn and enhance their skills. They can easily contact me through my website, www.akshitdhadwal.com, and I'll help them as much as I can.