Actress Stefanie Peti gets candid about her journey, upcoming TV series, and much more!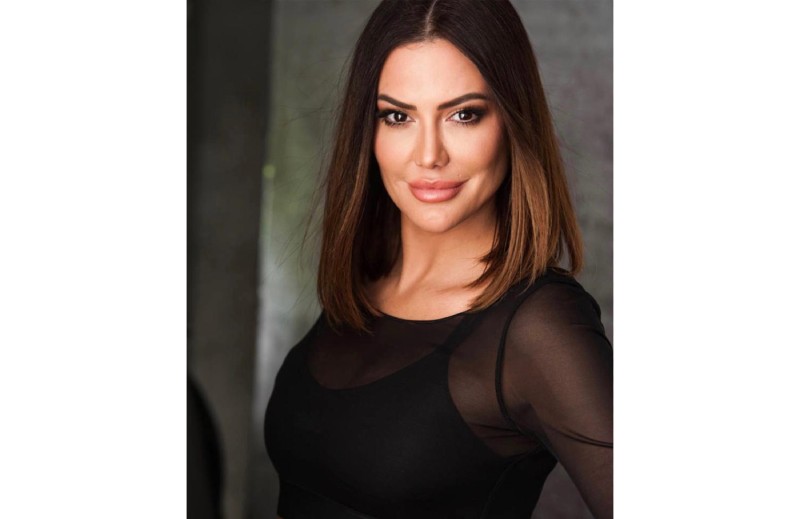 The profession of acting is vast, and several parameters come into the picture to become a prolific artist. Merely looking good on screen is not enough. Rather, it is a treat to watch the actors step out of their comfort zone as they get into the character of the film. Stefanie Peti is one such method actor known for her excellence and grounded behavior.
She was born into a family of European and Latin American descent with her upbringing between Spain and Uruguay. Before getting a breakthrough in the entertainment industry, Stefanie's talent led her to the Belles Arts at the University of Barcelona, having pursued her studies at the globally reputed Lee Strasberg Theater and Film Institute, Stefanie has mastered her art of acting. One of her notable roles was as the FBI agent Sofia Rojas in the crime drama series 'Black Blood" and Ballers in HBO'. We got in touch with the actress to know about her journey, her humanitarian work and her recent work in a TV series for HBO max. In a candid conversation, Stefanie revealed it all.
Excerpts from the conversation:
Q: How did you make it from Spain to Hollywood?
A: Well, the journey has been one of a kind. In 2015, I moved to Los Angeles to study at the Lee Strasberg Theatre and Film Institute for two years. The intensive training I received gave me a strong foundation for my craft. I wanted to keep growing, hence I continued my education at the Stella Adler Studio for another two years. By the time I finished four years of intensive studies, I fell in love with the city and I knew I wanted to build my career and pursue my dreams here.
Q: How does it feel to work with well-known names from the industry?
A: I would say excellent and inspiring. Collaborating with notable artists does not mean that one should feel intimidated, but rather approach it with an open mind and eagerness to learn with humility and admiration. Overall, my experience was rewarding as it provided me with opportunities for my personal growth and professional development.
Q: When did you get a calling to become an actor, and what made you pursue it?
A: Honestly, acting as a profession made me discover my purpose in life. It has been my passion since childhood. In the process, I only thought to become an actor and did not have a 'Plan B"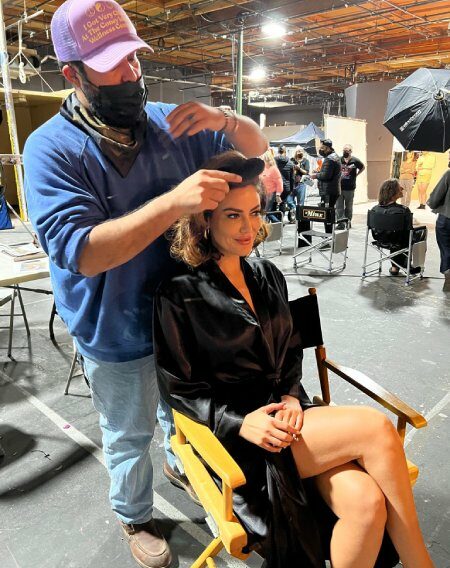 My love for acting is so strong that there was no alternative path that seemed as fulfilling or worthwhile. Pursuing acting is challenging because there are a lot of rejections that come with it, it's not easy you need to be very strong and perfectly know why you doing it to dong give up. It took me a while to realize that rejection is redirection and sticking with my heart helped me discover my purpose in life.
Q: Can you throw light on your new TV series with HBO?
A: Umm. Too early to comment about it. However, I will share the details soon. For now, all I can say is that it is a comedy.
Q: Alright. Is there any specific genre you would want to play on screen?
A: I am a very deep person and I love real stories. I like to intensively understand the character I am playing, it's a real a really interesting job actually. Moreover, what is really meaningful to me is to be able to play a role that inspires someone, or that make someone to feel related to the character and get something positive from it. I feel that is a big moral responsibility in our job.
Q: What about your personal life? Are you married?
A: I am married with my profession. (She laughs) Well, in fact I would love to be married at some point since I am a very familiar oriented person. My parents have inspired me my all life and I've learn a big values from them. I have been very focus with work these past years but definitely it's on my goals.
Q: What's your favorite movie of all the time?
A: I have two and to be honest I wouldn't know how to pick one of them: "City of God" and "Capernaum". What's curious is that the people acting in those movies were not actors (Professionally). The Capernaum movie for instance the director found a little Syrian refugee boy on the streets of Lebanon and together they made a Masterpiece. This kind of movie they really touch my heart and soul.
Q: Your favorite director?
A: Iñarritu, Almodovar and Farhadi
Q: One dream in your life?
A: Direct a Movie