A traveller's dream book, 'Gypsy in the Hills' is a book for lovers of the hills.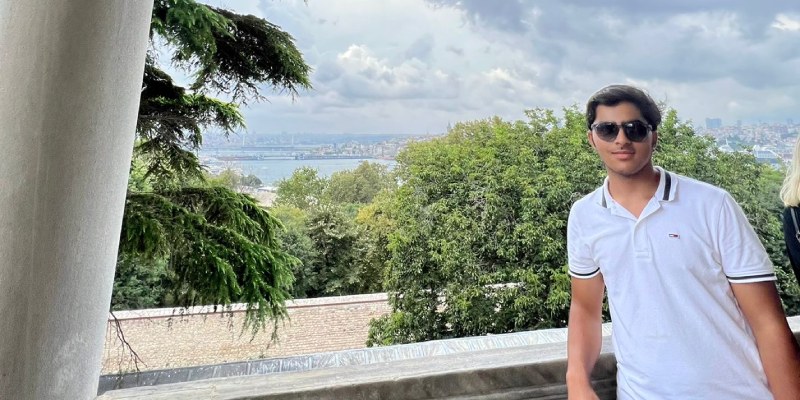 Musharaf Fayaz Anim is a talented young fellow who is also an ideal figure for India's youth. Recently, Musharaf published his book 'Gypsy in the Hills' based on his adventure while on the road in various cities. Being a traveller who relishes exploring new countries, cities, and their culture, Musharaf Fayaz Anim deemed fit to write a short book and share his adventures and inspire travel enthusiasts.
Musharaf has explored 12 countries, including Europe. He has also written several travelogues that serve as a traveller's guide in foreign countries. His most popular travelogues cover his journey in Europe and India and an exclusive Ladakh tour. Here, in his book, readers can find an archive of fascinating photographs from Ladakh, its cultural heritage, the history of Leh, serene monasteries and much more.
Musharaf Fayaz Anim published 'Gypsy in the Hills' in August 2022. The book is a blend of desolate eccentrics, beauty, culture, and the musings one has when they are out in the open – exploring. Within a month, the book received an overwhelming response and readership. The book is being sold in huge numbers in bookstores and online stores as well.
Furthermore, Musharaf has been good with words and expressing his thoughts ever since he was eight years old. "I am inspired by 'Let's Build a Company' – a start-up book written by the CEO of naukri.com- Harpreet Grover," shares Musharaf.
Musharaf's inclination toward exploring the world, writing, and adventure sports can be traced to his childhood. Born in 2007, Fayaz Anim was raised in Srinagar India. Both of Musharaf's parents are working and idols for him. In addition, Musharaf was a smart kid in school. He scored 90% in high school and is also a national-level skiing champion.
Musharaf shares, "I believe hard work and perseverance take us a long way in our career and life. This is my first book launch, and I'm very excited." He continues, "this look is nothing like other travel books. Gypsy in the Hills is very close to my heart as it is a tiny bundle of experiences and learnings when I was exploring Ladakh and a few more places."
There is hardly any skill that Musharaf hasn't mastered. His curious mind and confident self have enabled Musharaf to see tremendous success in the springtime of life. Furthermore, Musharaf's book Gypsy in the Hills will inspire several youngsters and budding travellers embarking on their exploration journey.