A cinema that shows the real life of Mohammad Matin Hosseinabadi, The "B"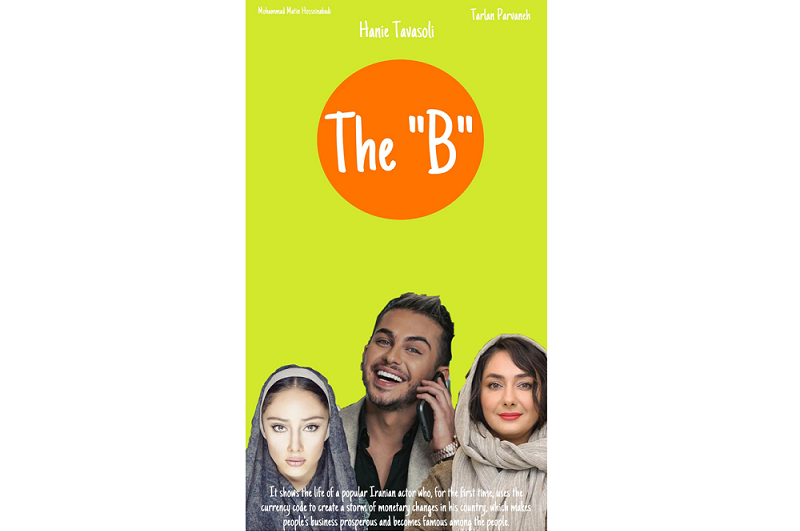 The "B" is a movie directed by Majid Majidi that was made in 2021.
Synopsis: It shows the life of a popular Iranian actor who, for the first time, uses the currency code to create a storm of monetary changes in his country, which makes people's business prosperous and becomes famous among the people, and …
Actors: Mohammad Matin Hosseinabadi, Ali Derakhshan, HaniehTavassoli, TerlanParvaneh, ArsalanGhasemi, HastiMahdavifar and others
Author: SamanJalili
Producer: ManouchehrHadi
Cinematographers: Ali Alizadeh, SadeghMahdavi
Mohammad Matin Hosseinabadi is a young Iranian actor who entered the field of Iranian cinema in 2017 and has acted in movies and a series called: In the Way of Music. This actor said his opinion about this film: :
This movie was very important and good for me because I was playing my real life and there was no need for artificial acting at all and I was able to get used to my role.
The economic and financial experiences of this person and the successes and failures of this person in this film are very attractive and spectacular that viewers can see them from this film to gain more experience in business and life.
The presence of other actors such as ArsalanGhasemi and TerlanParvaneh has made this film more attractive and has increased the fans of this film.
The sponsor of this film, CC Post Company, said: This film is one of the first films with an economic-drama theme in Iran, which was made with a budget of 1 billion Tomans. It is true that the budget for making the film was low, but it had the best return.